Motivational speakers are practically born to host podcasts, so that's why listening to shows like Build Your Tribe is so special.
The host of this show is Charlene Johnson, a motivational speaker with over 30 years of experience and knowledge as a health expert.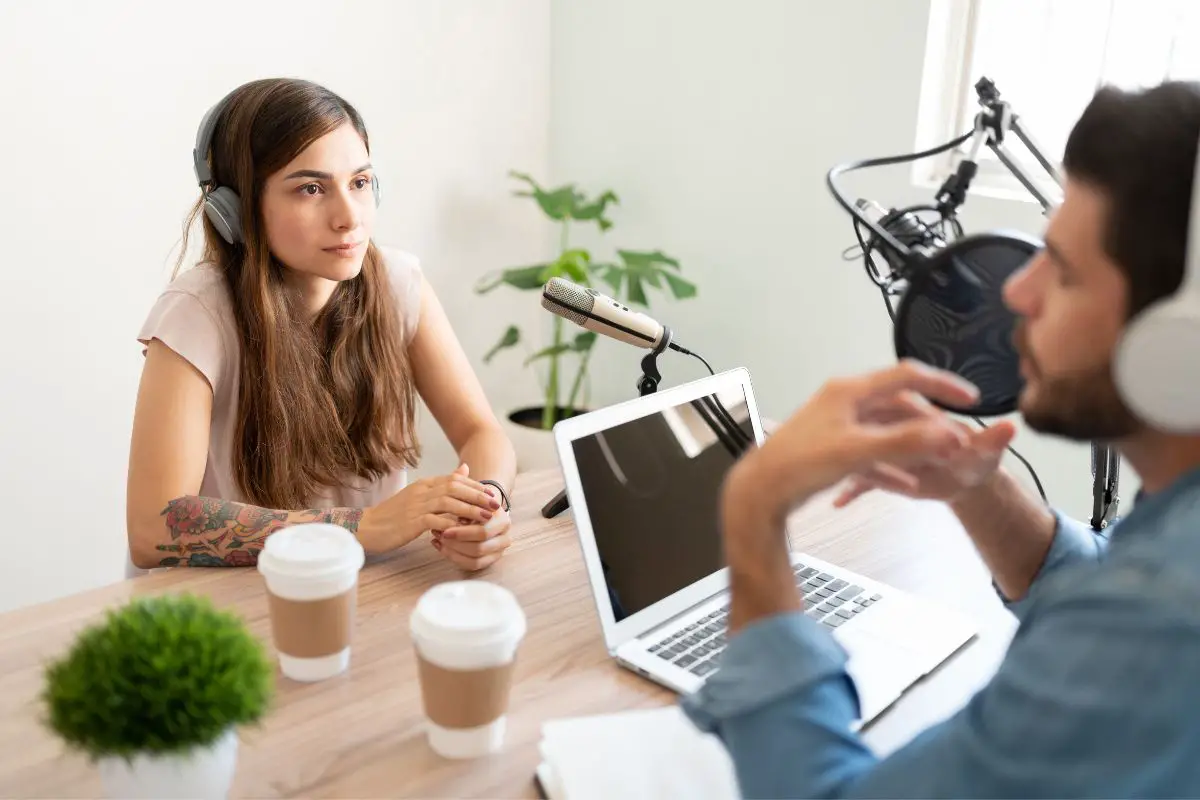 The show has gone from strength to strength, as, within each episode, Charlene turns her motivating talents to a different topic and often discusses each topic with a different guest each time.
This means there is always a perfect episode within the extensive catalog!
However, because the list of episodes is already so extensive, it can be tough to know where to start. Which episodes of the show are best? And which ones should you listen to?
I recommend trying all the episodes listed below, as they offer the most variety and diversity!
Don't Make These Networking Mistakes – With Jordan Harbinger
Networking is vital in many walks of life.
Building a network of like-minded and supportive individuals is very important whether you are a creative, a business person, or an entrepreneur.
To discuss the importance of networking and building connections with like-minded people, Charlene invites Jordan Harbinger onto the show.
Jordan is well known for hosting his own explosively popular podcast, The Jordan Harbinger Show, which showcases his immense business and entrepreneurial knowledge.
Jordan is your guy if you want to know how to make it in the business world.
Charlene and Jordan's conversations in this episode are fascinating and touch on not only why networking is so important but also how to do it effectively.
Atychiphobia – Overcoming Fear Of Failure
Failure is a natural part of life. It is an inherent part of being human that many things you try may prove to be a failure.
However, many of us find ourselves crippled not only by failure itself but the mere concept of it.
Many of us put off aiming for grand goals or going out of our comfort zone for fear of making a spectacle of ourselves.
In this episode, Charlene looks at the condition that makes failure not just a slight annoyance but a veritable "boogeyman" of its own.
Atychiphobia is used to describe an absolute fear of failure in all forms. Charlene takes a look at the many ways that it can impact a person and why it proves to be so common.
Charlene also looks at how people can overcome a fear of failure and why overcoming the fear is such a gradual process.
This episode will help you learn about something you may never have known. It also has plenty of actionable advice to help you step out of your comfort zone.
Taking Inventory To Find Your Business Weakness
Sometimes it can be challenging to know where our weaknesses lie.
What are the things that we aren't so effective at? Where could we be improving to achieve better results across the board? This episode takes a deeper look to help you to find out.
Suppose you want to improve yourself as a business person, an individual, or an entrepreneur. In that case, you don't want to miss out on the tons of actionable advice packed into this episode.
Charlene will take you through some practical ways that you can assess your performance in several ways and then use the results of said assessments to improve!
Let's Crush Some Goals So You Can Be More Focused And Productive
Learning to motivate yourself to get things done can be quite a challenge. It can be easy to put off goals for a later date with the hopes that you will get around to them eventually.
Even the highly-motivated Charlene finds herself getting caught up in procrastination and putting off the tasks she needs to do!
So how can you work past that? How can you become more focused and more productive? Charlene is here to show you!
One of the best things that Charlene highlights in this episode is the importance of slowing down and taking stock of everything in your life and what you want out of it.
This helps you to develop push goals, which Charlene believes are crucial to keeping you motivated day in and day out and keeping you on track.
Love Is Love – A Surrogacy Journey With Scott And Shaun T Blokker
This heartwarming episode features an appearance from two of Charlene's best friends, Scott and Shaun T Blokker, who have been married for more than ten years.
In this episode, the two guests discuss the journey that surrogate parentship took them on and what it required of them.
They also discuss the complicated emotions that can arise during surrogate parentship and how they managed to navigate them healthily and welcome two very healthy children into the world.
Charlene also interviews the two about other aspects of their lives, such as notable times when they came out of the closet and who the most difficult person was to come out to!
Live With My Mom From Her Couch In Michigan
Charlene visits her mom in this classic episode as the two sit on the couch and discuss whatever comes to mind.
It's great to have a guest on the show who shares such an immediate connection with Charlene and gets along instantly with her.
As the two converse, you'll learn a massive number of things, such as some hilarious stories about Charlene's childhood and some of the embarrassing things she got up to!
You'll also learn about Charlene's extended family, including her many siblings, and how Charlene differs from them in her unique ways!