Bobby Bones is well known for his self-deprecating humor and incredibly charismatic hosting style, which explains why he has managed to find such massive success as the host of multiple podcasts and his radio show, in which he counts down the top 30 country songs from the week!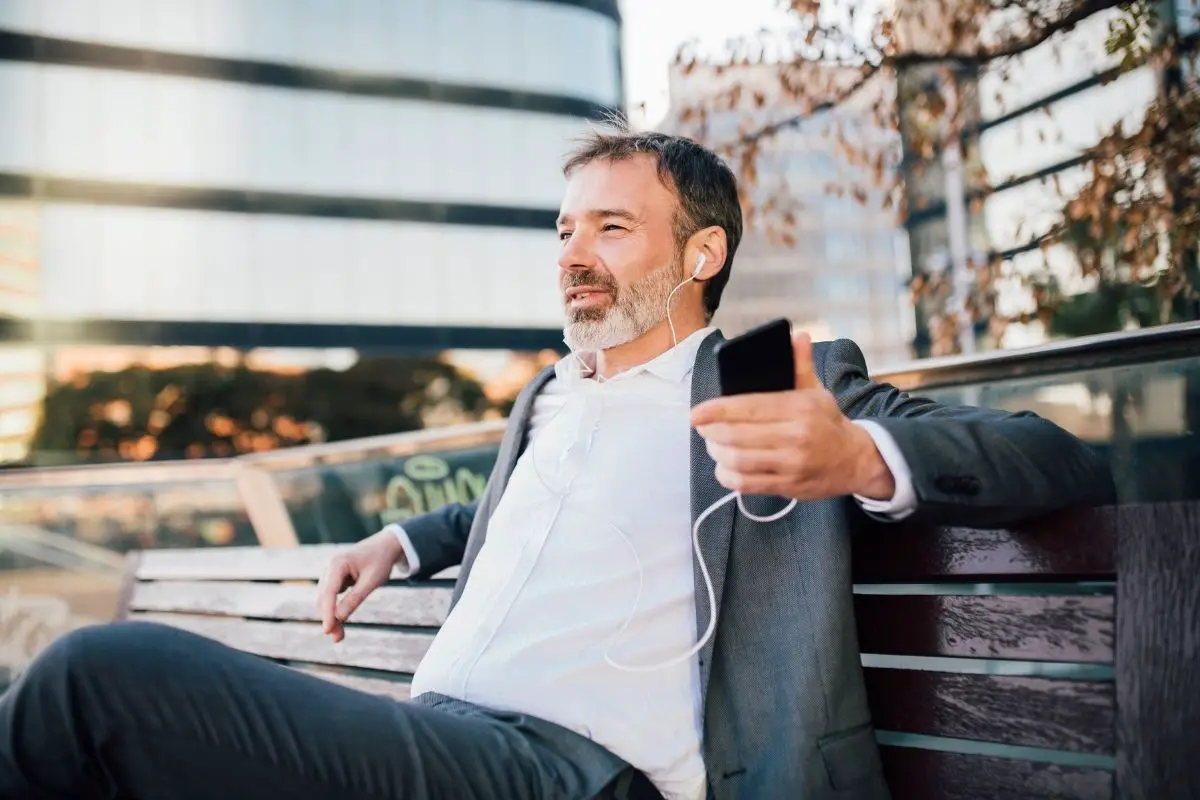 However, none of his projects are as awesome as The Bobby Bones Show podcast, which features Bobby taking to the internet to discuss whatever topics interest him alongside a slew of guests and frequent co-hosts.
This helps to make The Bobby Bones Show one of the best podcast series on the internet.
But if you've never listened to it, you may want to find the best place to start.
Luckily, I've gone through the entire series to find what I think are the best episodes that you can jump into now! Read on below to get started!
Who Pays For The Engagement Ring? + One Second Song Game
In this episode, Bobby is joined by the girl group, composed of Amy, Morgan, and Hillary, as they all come together to discuss the topic of engagement rings, including how much they cost and who should be responsible for paying for them.
Hearing all the conflicting opinions around the topic, such as Bobby's firm belief that no expense should be spared regarding the engagement ring.
They also discuss whether the size of the ring matters, with many of the girls agreeing that the size does not matter and that, instead, the focus should be on ensuring that the ring is given at the right time and that plenty of planning is put into the proposal ahead of time.
They also bring up some statistics showing how much people spend on engagement rings, revealing some surprising truths. It's well worth listening to find out what those statistics are.
This is one of the best episodes because it allows Bobby and his co-hosts to chew on a topic, leading to fascinating discussions that will help you better understand who Bobby and the girls are as people.
Listen on iheart.com.
Know The Song Or Get Shocked + Will It Uber: Jenga Edition
This is a hilarious episode; you'll quickly see why if the title did not already give it away.
In this episode, Bobby Bones, Amy, and Eddie take turns attaching a shock collar to their necks and compete in reciting the correct lyrics to some of their favorite songs.
If any of the hosts find themselves singing the wrong words or messing up the song in any way, they receive a shock!
Listening to each host trying their best to recite the lyrics while the threat of a shock looms over them makes for some amusing listening, especially when they eventually flub the lyrics!
As well as this, frequent co-host Lunchbox attempts to catch an uber while also playing a game of Jenga.
Their goal for him is to ensure that the Jenga tower reaches its destination without ever toppling over.
This episode is full of fantastic games that bring out the laughs in no time and represents the show at its funniest!
Listen on iheart.com.
Garth Brooks Calls In + Show Tells Their Favorite CMA Moments
One of Bobby's favorite country singers ever, Garth Brooks, calls into the show in this episode, leaving Bobby completely starstruck as he asks him all sorts of burning questions that you can tell he has been waiting for many years to ask!
Garth is a very celebrated musician within the country genre, so it is incredibly awesome to hear directly from him about his recent experiences and gain insight into his creative processes.
The team also talked about their favorite moments from the recent Country Music Awards, which many of them attended.
The event proved remarkable, especially for Bobby, who recounts many amazing adventures he had and even when he accidentally bumped into Lindsay while on the red carpet for the event.
If you're interested in country music, it is pretty exciting to hear a firsthand account of what the CMAs are like in person!
Listen on iheart.com.
Thomas Rhett Stops By And Talks About His Dream Friendship + Bobby Gets To Throw Out First Pitch At Cubs Game
Another country music star takes to the show in this episode, this time being Thomas Rhett, an incredibly popular musician whose career continues to go from strength to strength.
Bobby and Thomas discuss some of his latest music and what Thomas might have in the pipeline creatively!
Thomas and Bobby also discuss who they would love to be best friends with if given a chance.
This leads to some fascinating responses, some being heartfelt and some incredibly funny.
Bobby also discusses some recent good news, such as how he will be throwing the first pitch at an upcoming major baseball game for the Cubs.
Bobby's excitement is incredibly endearing and palpable, which helps you to gravitate more towards him as a host.
Listen on 989bull.com.
Brett Eldredge On Love, Anxiety, And Being An Introvert
One of Bobby's other favorite country singers, Brett Eldredge, makes for a perfect guest in this episode, which sees him and Bobby discussing a multitude of topics, including what it is like to be an introvert, and yet walk out onto a stage in front of thousands of people.
It turns out Brett deals with a lot of anxiety in his daily life, and in this episode, he discusses how he can manage it so that he can continue to head out on stage and perform to his legions of loyal fans.
This makes the episode incredibly fascinating and inspiring, and perfect listening if you are a Brett Eldredge fan.
Listen on podtail.com.