Andrew Schulz is a comedian who has appeared on shows such as The Late Show with Stephen Colbert, Jimmy Kimmel Live!, and Conan.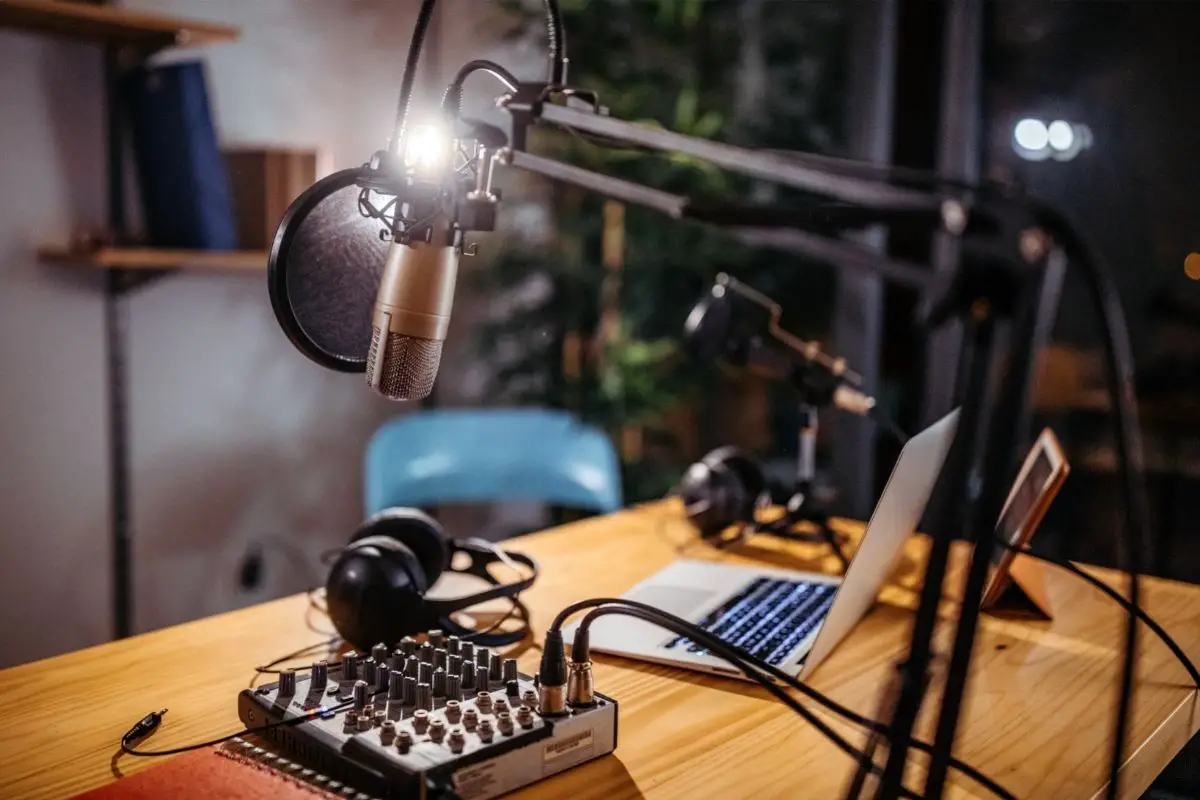 And Last Week Tonight with John Oliver. He also hosts his weekly podcast called The Andrew Schulz Podcast.
Schulz was born in New York City and grew up in Westchester County. His father was a lawyer, and his mother worked at a real estate company.
He graduated from the University of California with a bachelor's degree in Psychology.
With a solid comedy career and a healthy education, Andrew Schulz is easily one of the best podcast hosts.
But which episodes of his show are best? Read on to find out now!
Brilliant Idiots – Blow
Blow is an episode of the Brilliant Idiots podcast, which Schulz co-hosts with Charlamagne Tha God.
This episode has the two discussing blow jobs, sex toys, and what it means when someone says they're "on their period." It's a fun conversation that's sure to entertain you.
Charlamagne Tha God is a well-known radio host and internet personality.
And his boundless character is on full display in this fantastic episode, in which he and Andrew Schulz play off of each other with absolute ease.
Listen to this episode on youtube.
Brilliant Idiots – Piston Honda With Aida Rodriguez
In this episode, our two favorite hosts are joined by the comedian Aida Rodriguez to discuss Jay-Z, Colin Kapernick, the well-known NFL player, and the Jeffrey Epstein scandal.
With such a wide range of topics, there's no possible way that this episode could ever be a letdown!
Aida Rodriguez is a Puerto Rican comedian who has gained widespread acclaim thanks to her stand-up efforts and film appearance.
She is also well known for her time as a commentator for The Young Turks. 
The energy between all three hosts is palpable, and their countless stories and opinions will have you grinning ear to ear or laughing out loud multiple times throughout.
This is easily a must-listen episode, so do yourself a favor!
Listen to this episode on youtube
Brilliant Idiots – Ignore The Noise With Stylebender
In this beloved episode of the Brilliant Idiots podcast series, our two hosts are joined by Stylebender, a mixed martial artist, kickboxer.
And former boxer who has earned himself many heavy titles throughout his incredible career.
Stylebender discusses everything from his childhood to his current life as a UFC fighter, but most importantly, he talks about how he deals with the pressures of being famous.
If you like your podcasts funny, informative, and entertaining in equal measure, then this episode of the popular show will be right up your alley.
It is amusing and hilarious throughout and gives you great insight into a life of fame and what it is like to be an internationally-renowned professional fighter.
Listen to this episode on youtube.
Brilliant Idiots – Minor Incursion
In this episode, Andrew Schulz and Charlamagne Tha God are joined by their frequent third host, Wax, Charlamagne's best friend, and even his bodyguard.
Any episode featuring Wax becomes a fan favorite, thanks to the unique energy that he brings and how his character plays off of the two regular hosts.
The three discuss the impact of social media on the modern world and how it is ruining everything around us.
This episode is a truly penetrating look at the world we live in and is hilarious from the very first word to the last.
Everything said is insightful and hilarious in equal measure, making this episode very easy to watch or listen to.
If you're looking for something different from the usual comedy podcast, this episode should be added to your list.
You'll never forget this episode because once you've heard it, you won't be able to stop thinking about it.
Listen to this episode on youtube
Brilliant Idiots – Liberties Not Luxuries With Wax
Once again, Wax joins our favorite hosts for this special episode. By the end of this episode, you'll know why Wax is an absolute fan-favorite guest.
Every single episode he is in quickly becomes hilarious and energetic.
This particular episode features Wax discussing the importance of self-love and how important it is to love yourself before you can love others.
He goes through some incredible personal experiences and waxes poetic about mental health, relationships, and more.
If you want to know the fan-favorite co-host, even more, you cannot do wrong with this episode!
Listen to this episode on youtube
Brilliant Idiots – Subscribe Now, Cry Later
Hilarity quickly ensues in this episode as Andrew Schulz, Charlamagne Tha God, and Wax discuss the importance of taking advantage of your metabolism while young.
They impart that your metabolism disappears very quickly around 30, leading to hilarious discussions about weight gain and gym visits.
The three discuss the importance of being careful about what is posted online. What is posted on there is there for good!
The discussion gets quite heated at times, but if you enjoy hearing about the pitfalls of social media, then this episode is perfect for you.
If you want to vent about the impact of social media in our everyday lives, then make sure to tune into this hilarious episode if you can!
Listen to this episode on youtube.
Brilliant Idiots – Lamb On Read
If you want to hear Andrew Schulz and Charlamagne Tha God give their mostly uninformed but hilarious comments on the day's most important topics, then this is a perfect episode for you.
The conversation quickly turns to Andrew Schulz's recent marriage and the events that went down at his wedding.
The two also discuss vaccinations and how they have become so controversial.
They also talk about the importance of having a positive mindset and how you need to think positively to achieve anything.
And, of course, it wouldn't be an episode of Brilliant Idiots without a game of "Ask an Idiot."
In which our two hosts take questions from frequent listeners. Of course, plenty of hilarity ensues!
Listen to this episode on youtube.