Whether you're a self-proclaimed history buff or want to learn more about a specific historical event, listening to the American History Tellers podcast is the perfect way to pass the time.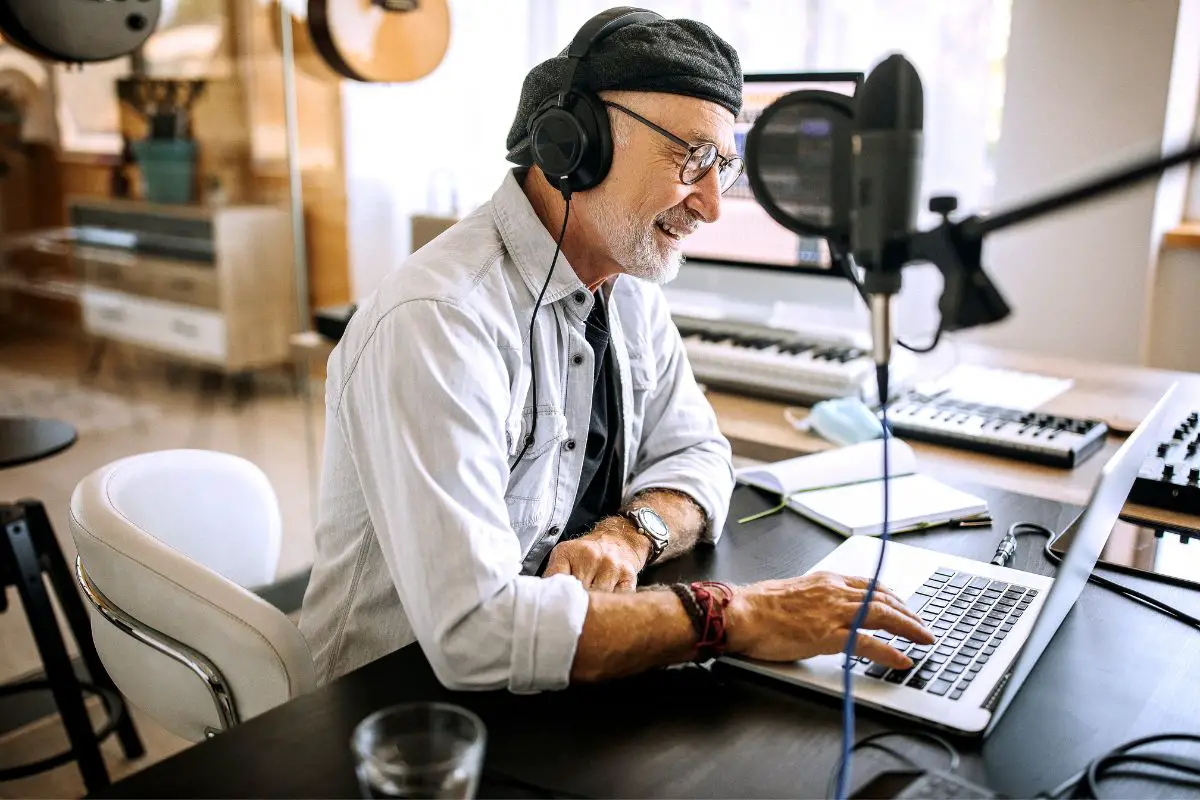 Hosted by Lindsay Graham and produced by the Wondery, the network behind other iconic podcasts such as American Scandal, Tides of History, and American Innovations, American History Tellers aims to provide listeners with well-researched and nuanced accounts of major historical events.
Whether you're interested in the ideological battleground that defined the Cold War, the consequences of the desperate Space Race, or the people that defined the Civil Rights movement, American History Tellers has an episode (or a series) for you.
Below, I've listed my all-time favorite episodes of American History Tellers.
Each one captivated my interest in seconds. However, you should know that this podcast is a series, so I recommend listening to it from the beginning to get the most out of it.
The Great Depression | The Crash
The Great Depression took place between 1929 and 1939. It constituted a particularly severe worldwide economic depression that was sparked due to a significant fall in US stock prices.
This event was the most prolonged, profound, and extensive depression of the 20th century. It had devastating consequences for many industries and citizens.
This episode of American History Tellers provides a detailed and nuanced account of the beginning of this disastrous crisis.
While giving an in-depth description of the events that led to the collapse of the US stock market on October 29th, 1929, it also provides listeners with an understanding of the all-important backdrop – from labor unrest to racial tensions.
Kentucky Blood Feud | The Revenge Of Bad Tom Baker
While many of us, including myself, often perceive the Civil War as one significant and devastating battle, it is better understood when you take a closer look at the consequences for families, such as those living in Clay County. And that's precisely what this episode of American History Tellers does!
The Civil War pushed the Clay County families into a tense truce. However, the consequences of the war meant that the poorer families struggled to survive, while the richest could withstand the storm.
Desperate times led to desperate measures, which, in this case, constituted a wave of assassinations and arsons that would reshape the whole state.
Political Parties | A Tale Of Two Parties
Suppose you've ever wondered what the political landscape of America looked like in the country's earliest days or how today's two-party system came about. In that case, I highly recommend you listen to this episode.
It discusses how George Washington's fears regarding the emergence of organized political parties would come to fruition immediately after he vacated the presidency.
It thoroughly examines the bitter rivalries between the first two parties – the Republicans and the Federalists.
The Cold War | Hearts And Minds
The Cold War was an intense period of tension between the US and the Soviet Union. The conflict was primarily based on ideological and geopolitical struggles for global influence.
As such, while traditional methods were utilized, such as military deployment, it was also a war that saw psychological warfare and propaganda campaigns as significant strategies.
And that is precisely what this episode of American History Tellers discusses. Forget the trenches and tanks, this episode details how the US and the Soviet Union fought a war using information and ideas.
This episode explores the cunning Soviet propaganda campaigns – and trust me, it will surprise you!
Tulsa Race Massacre | The Promised Land
The Tulsa Race Massacre happened on May 31st and June 1st, 1921. It occurred when vast swathes of white residents who city officials had given arms chose to attack and destroy the homes and businesses of black residents.
This episode of American History Tellers discusses how Oklahoma transformed from 'The Promised Land,' a place where black people could live freely and with dignity and economic self-sufficiency, to an area of racial violence and discrimination.
Prohibition | Closing Time
On January 17th, 1920, the United States passed the 18th amendment. This amendment prohibited the sale and production of alcoholic beverages. In turn, a 13-year-long Prohibition took hold.
This episode of American History Tellers is ideal for any of you who have wondered how a country that loved drinking could turn its back on alcohol so dramatically and why many State legislators agreed that Prohibition was a promising way forward.
This episode will answer all of your questions and more!
Civil Rights | New World A'Comin
Abraham Lincoln issued the Emancipation Proclamation on January 1st, 1863.
While this was a huge step forward, freeing the enslaved people in much of the South, the road to true freedom would take over a century for most black Americans.
This episode is a part of a six-part series that investigates the struggle of such black Americans.
The series begins by examining the experience of black Americans during the 1940s. At the time, segregation was the law in the South and was a cultural norm in the North and West.
But, despite its violent grip on black Americans, they still managed to utilize the power of collective protest and began to make demands for fundamental equality.
Lewis And Clark | Across The Rockies
Lewis and Clark resumed their journey along the Missouri river in 1805. They were searching for the Pacific; however, they needed to cross the Rocky Mountains before reaching the ocean.
To do this, Lewis and Clark would need the help of Sacagawea and her tribe, the Shoshone. But, the Shoshone tribe was particularly elusive and challenging to find.
This episode of American History Tellers highlights the role that Sacagawea and her tribe played in Lewis and Clark's famous expedition.
Does History Repeat Itself?
History shapes our views of ourselves and our society and how we perceive others. History is crucial for understanding current events and their consequences for future generations.
Professor David Greenberg joins the show to examine what lessons we can draw from history and how past events affect today's society.
He also talks about his new book "Republic Of Spin: An Inside History On White House Reporting During presidency Sundays," which details political messaging within the White House.
The Statue Of Liberty
The Statue of Liberty is a colossal neoclassical sculpture representing freedom, democracy, and opportunity.
This 4th July special episode looks back on historical circumstances leading to the building of one of the most recognizable symbols in the world.
This is a great episode if you're keen to hear more about the statue's history and how it has been interpreted over time.
History of the Lincoln Motor Company
The show features the captivating story of the Lincoln Motor Company and its founder, Henry M. Leland.
It tells how he built a car company that would eventually become one of America's most iconic luxury brands.
This episode is fascinating to watch if you are interested in the automobile industry, as it portrays how the company has grown over time. It also highlights some of the changes Lincoln Motor underwent after being purchased by Ford.
The Fight for Women's Suffrage | Created Equal
This episode of American History Tellers depicts the story of women who led the fight to win voting rights. In this podcast, Lindsay Graham brings to life these stirring and dramatic events.
He describes how women turned an idea into a global movement, transforming themselves and their country. But what happens when the interests of those who fight for women's rights collide with those fighting for the end of slavery?
This is not just a history lesson- listeners will be inspired by these women's triumphs and moved by their courage in the face of adversity.
San Francisco has always been a city of beauty and culture, but in 1906, it became a city of death after the devastation of one natural disaster. As the city recovered from a disastrous fire, it primarily relied on abundant water to prevent it from happening again.
John Muir strongly opposes building a new reservoir, which would require flooding one part of Yosemite's national park.
This American History Tellers episode describes how a natural disaster not only affects the environment but also results in raised political tensions.