Host Chris Hutchins describes himself as a very avid life hacker and a financial optimizer, so could there possibly be a better host for a financial podcast?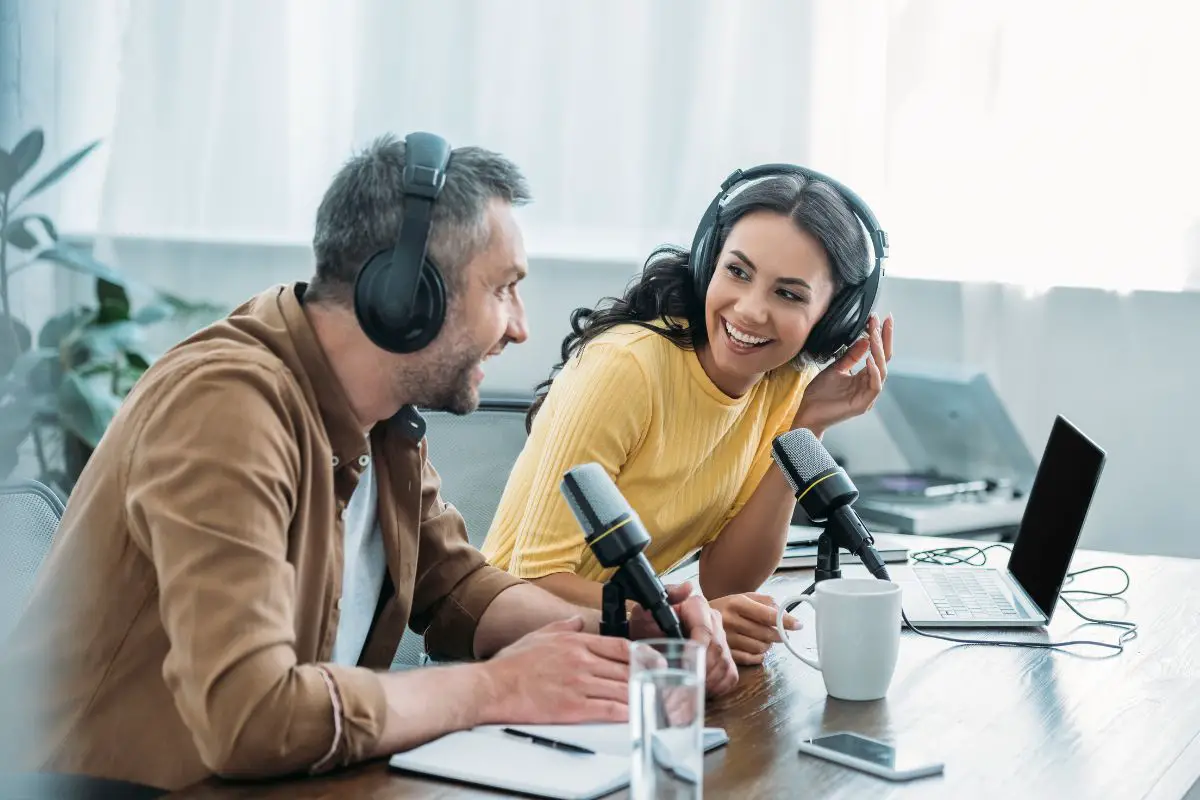 Chris' show All The Hacks is dedicated to exploring all of the many life hacks that Chris has developed to help him spend less and save more without sacrificing on luxuries!
Chris' advice is seriously impressive and immediately actionable, so you can apply it to your own life and start saving in small ways.
But with so much advice to give and so many fantastic life hacks created, many episodes have already been recorded, so it can be difficult to tell which ones are the most essential.
If you're looking for the best episodes of All The Hacks to try out, read on below because I will show you precisely what you're looking for!
Episode 60 – The Story Of 'All The Hacks'
There is no better episode to start with than this essential look into the life and times of host Chris Hutchins.
In this episode, Chris looks at his personal and professional lives to discover how he became so interested in finance and how he became such a genius at inventing life hacks.
Chris also looks at some of his early jobs, which helps you understand how he developed his passions.
Listening to this episode will help you know your host ahead of time so you can enjoy the subsequent episodes far more!
Episode 32 – Health Hacks, Crypto And NFTs
Entrepreneur Kevin Rose is the guest of this episode, as he and Chris talk about the latest developments in the world of cryptocurrencies and NFTs.
Given how cryptocurrencies and NFTs are still a new and exciting frontier, the two have plenty to talk about on the topic and plenty of advice regarding how to be safe when trading in cryptocurrencies and NFTs.
The two also answer some of the biggest burning questions regarding NFTs, so if you are a bit behind on them, this is a great episode to try out.
Episode 16 – Do You Really Need A Budget With Jesse Mecham
Jesse Mecham, the founder of 'You Need A Budget,' and a professional budgeter, joins the show in this episode to talk about why everyone needs a budget, regardless of how much money they make.
Jesse goes through the multiple benefits you can expect to see when producing your budget and why it proves so worthwhile in the long run, especially for saving money.
Jesse and Chris also take a look at some ways you can make budgeting easier, far more rewarding, and even enjoyable!
Episode 1 – Pro Travel Hacks For Every Aspect Of Your Next Trip
Traveling around and seeing the world can be delightful and exciting, but budgeting for such trips can be tricky, and trying to save money can be just as hard.
In this episode, Chris is joined by Leigh Rowan, a renowned travel hacker and the founder of the immensely popular Savanti Travel. Leigh is one of the best guests ever invited to the show.
In this episode, Chris and his guest talk about ways to save more money on your next trip and how to keep your eye out for the many scams that tourists find themselves roped into.
Leigh also talks about how you can have a more authentic experience wherever you visit without spending loads of money and how to avoid being ripped off when changing currencies.
Episode 11 – Making Money From Side Hustles With Nick Loper
Making a little extra money alongside your regular income can be very rewarding and, in some cases, can eclipse your ordinary income!
But how do you find those opportunities to make your side hustle into a full-time career? And how do you maximize profits for your side hustles?
To find out, Chris invites Nick Loper onto the show to talk about everything involving side hustles!
Nick Loper is the founder of 'Side Hustle Nation' and hosts the equally popular Side Hustle Show podcast series. Thus, you are definitely in the best possible hands.
Episode 52 – Hack Your Health
While pursuing a life of financial success, it can be very easy to slip up and neglect your physical and mental health.
That's why, in this episode, Chris is joined by the outstanding Liz Moody, as the two go through various things they do to keep physically and mentally fit while still achieving amazing financial goals every day.
This episode is handy, and, true to the show's spirit, it is full of actionable advice you can apply to your life immediately!
Episode 30 – Memory Hacks With World Champion Johannes Mallow
Improving our own short and long-term memories can prove beneficial in many ways for not only our professional lives but also our personal lives!
But how can you possibly improve your memory? Why not try out some of the memory hacks developed by the world memory champion Johannes Mallow?
In this episode, Chris talks to arguably one of his most fascinating guests ever, as they both discuss some of the many ways that you can improve your memory, to help you to retain information for longer, to help you in everyday life!
This episode contains tips and tricks you can try out right now, and many of them will undoubtedly blow your mind! Make sure to check out this unmissable episode!