Books and podcasts. The two go together surprisingly well. There's nothing better than cracking open a good book and settling down for a long reading session.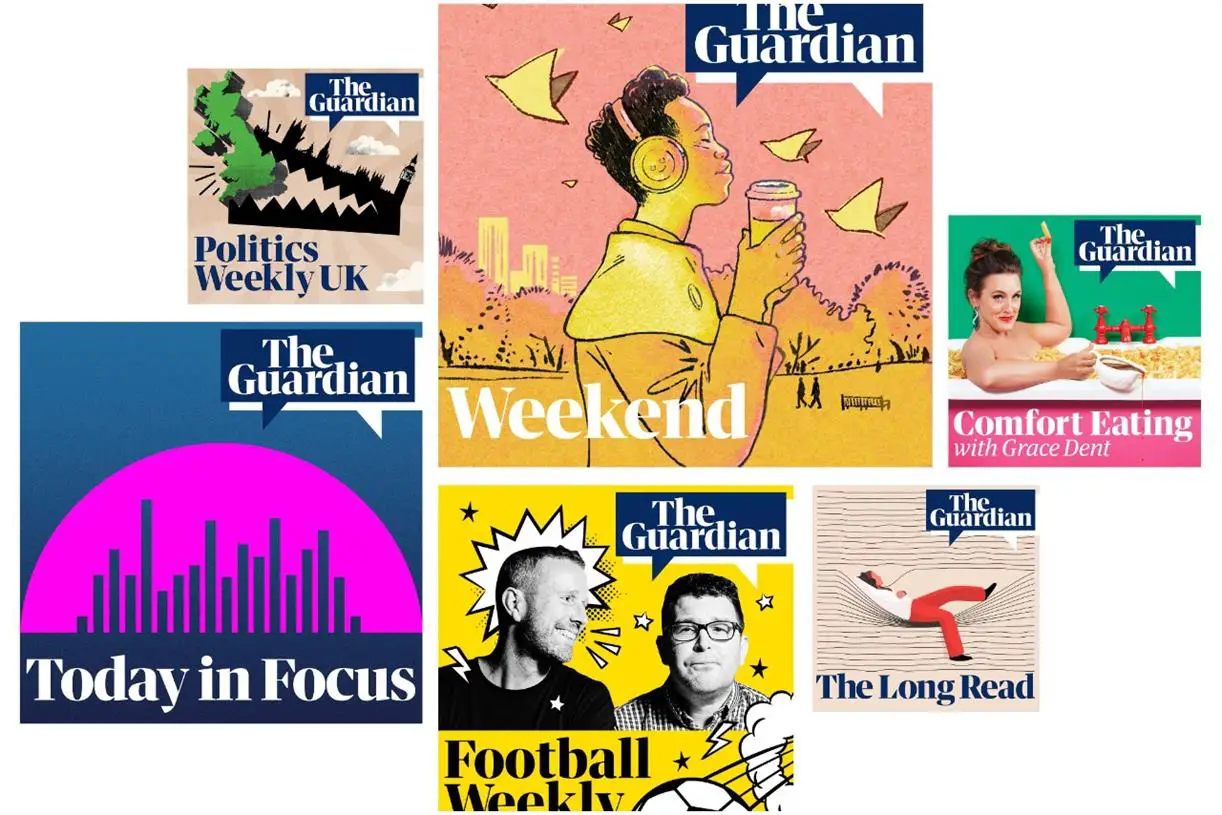 And there's also not much better than listening to a great podcast on a topic you love. But what if the two things were combined?
What if there was an excellent and entertaining podcast about books that could help you find your next favorite literary masterpiece?
Luckily, such podcasts do exist, and here are nine of the absolute best that will get you excited to start reading! Read on below!
Book Riot – The Podcast
Book Riot is one of the top online resources for finding out about the best new books and novels worldwide.
Want to find out what's truly worth reading and what's truly worthy of your time? Then the people behind the Book Riot podcast are here to help.
Book Riot is dedicated to finding the best new literature that you may not have heard of.
It doesn't just dedicate its time to only the New York Times best-sellers but also some tremendous but otherwise lesser-known works.
Listen on bookriot.com
Books And Boba
Do you love the delicious taste and sensation of boba tea just as much as you love books? Imagine the two together!
The show is hosted by a group of Asian-American authors and book lovers who have an evident passion for everything they talk about.
And no book is ever off-limits when it comes to the discussion as the hosts will gladly talk about any novels, graphic novels, sci-fi, or non-fiction novels that take their fancy.
Listen on booksandboba.com.
The Guardian Books Podcast
If there is any resource you can trust to bring you into contact with the best new books, it's the Guardian.
This fantastic podcast leverages the excellent tastes of the Guardian Books team to recommend the best new books that you can listen to.
As well as this, the show also features interviews with multiple authors so that you can gain unrivaled insight into their creative process and what inspires them to write!
Listen on theguardian.com.
The Penguin Podcast
Penguin, easily the world's biggest publisher of printed works, has lent their excellent talents to the podcasting medium.
Want to find out about the best new reads from some of the greatest minds in the industry? Then check this podcast out.
The show invites many of Penguin's most popular authors onto the show to discuss their inspirations and their work.
This inspiring podcast will help you feel much closer to some of your favorite contemporary authors and storytellers.
Listen on Penguin.
All The Books!
New books are always coming out. New books hit the shelves every week and become the next big thing.
But how are you possibly supposed to find the best books amongst such massive lists of best-sellers and critically acclaimed independent literature?
The best solution is to check out All The Books!
This podcast, which premiers twice a week, explores the week's best releases so that you always know what to check out and when you can check it out.
Listen on bookriot.com.
You're Booked
The best way to get to know your favorite authors is to find out what their favorite books are. What are the kinds of books that have them cowering under their covers?
What is their guilty pleasure reads? And what books could they not possibly live without?
This show seeks to explore the bookshelves of some of the world's favorite authors to get a little closer to understanding what makes them tick and what inspires them to do what they do.
This series takes a straightforward concept and makes it work wonderfully.
Listen on acast.com.
The Worst Bestsellers
The description for this series puts it very succinctly. "We read stuff so you don't have to."
Sometimes it can be just as enjoyable to read through some terrible literature and laugh along as it is to read some of the best literary classics.
But sometimes, it can be challenging to find the time to read terrible literature, so the hosts of this fantastic show have taken the task upon their shoulders as they set out to discover what are the absolute worst best-sellers ever written.
Listen on frowl.org.
So Many Damn Books
Every book lover alive has at some point encountered the dreaded book pile.
That one stack of books you want to read never seems to shorten and always grows larger and larger with each new book you purchase.
Some view it as a curse, while some view it as a blessing.
This show explores the book stacks of some of the literary world's biggest names, which is surprisingly revealing and will make you feel much more in tune with some of your favorite authors and literary authorities.
This is a fantastic podcast, and its simple initial hook has endless potential, and the show realizes it to the fullest.
Listen on somanydamnbooks.com.
Book Fight
The fabulous Barrelhouse magazine is one of the best magazines on modern literature that you can check out, but even better than the magazine is the Book Fight podcast right from the minds of some of Barrelhouse's best editors.
The show explores the best recent literature and does so in a very energetic and characterful way full of charm and character, and I can guarantee you that it is full of laughs.
I found myself in fits of laughter multiple times just listening to the show. It is simply that funny.
It's also full of fantastic recommendations to increase your reading list!
Listen on bookfightpod.com.