Radio Rental is a podcast series that manages to play about with and bend the podcasting form.
It not only explores a series of creepy supernatural stories, but it also does so in a way that makes full use of the audio-based form of podcasting.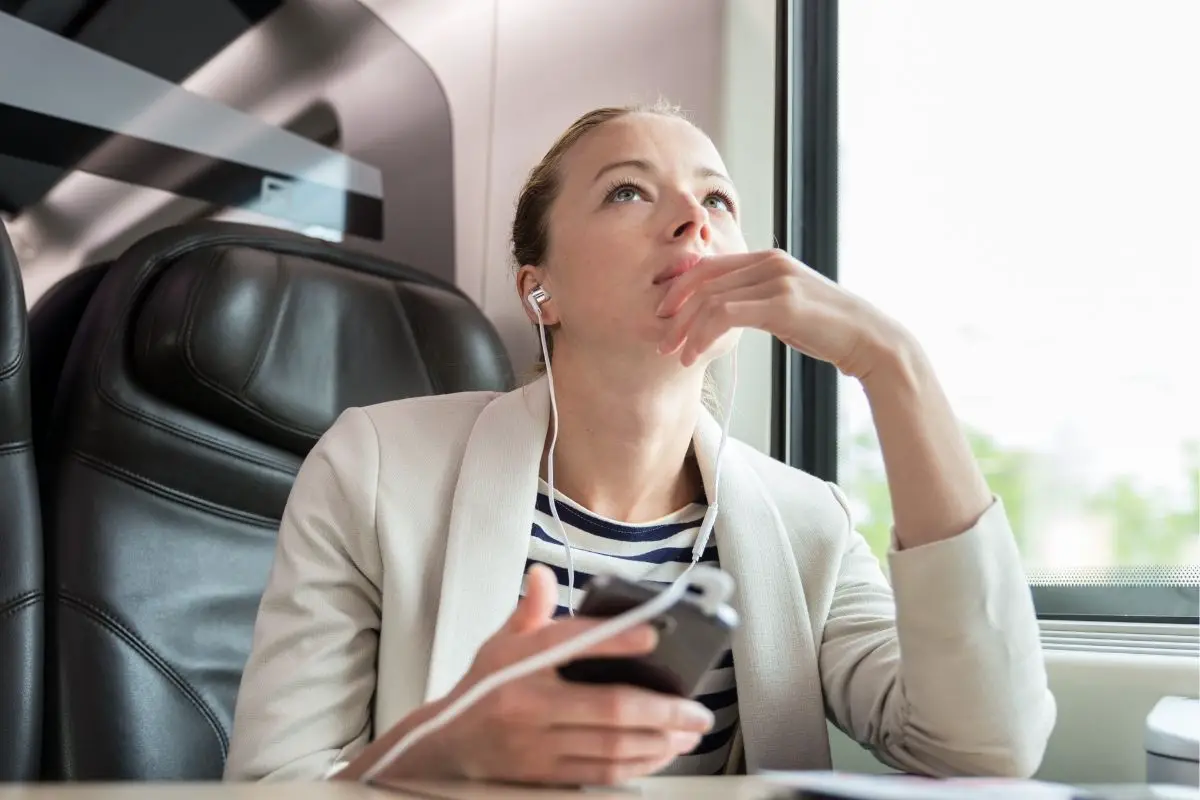 The show is hosted by the charismatic Terry Carnation, played by equally wonderful Rainn Wilson, as he explores the stories of Radio Rental as if making a documentary.
Thanks to how enjoyable and binge-able the show is, the wonderfully experimental series drew massive audiences throughout its healthy run.
You've probably binged through Radio Rental yourself and now want something that will hit the mark in the same way.
If so, allow me to help you find your next favorite podcast.
Read on below to find out some of the best podcasts that are similar to Radio Rental so you can get your next horror podcast hit.
This Is Actually Happening
Sometimes real life can seem a whole lot stranger than fiction.
Some unbelievable things have happened to people throughout history. This show seeks to explore them in intimate detail so that you will feel like those same events are 'Actually Happening.'
Some of the stories explored on the show include one man who woke up in a morgue and the story of a mother who suddenly left to join a cult.
This series explores these weird and wonderful stories and gets first-hand accounts from some of those who have experienced them.
This lends the series an incredible sense of legitimacy and helps to make the stories feel all the more tangible.
The show will have you in awe at the world's immensity and some of the crazy lives some people have lived.
Though it may differ from Radio Rental in terms of its non-fiction subject, the show is still incredibly creepy at times and will give you precisely the hit of horror that you have been craving.
Listen on thisisactuallyhappening.com.
Extremes
Want real-life horror stories that will have you shaken to your very core? Then try out the fantastic series Extremes.
Each of the stories explored on Extremes concerns human beings being forced through some powerful and horrifying true horror stories.
One episode, in particular, explores the case of one person who survived a plane crash, despite being the only one that did.
The strange sense of guilt that the survivor felt despite the situation being totally out of their control is quite sad and disturbing.
It really would be a true-life horror story to experience a plane crash, and it would be even worse to be the only one to survive.
The show also manages to occasionally touch on stories that are pretty humorous, which helps to keep every episode interesting, as you never quite know where it is going to go, and what kinds of conclusions might be drawn by the end.
Listen on Vice.
Video Palace
One of the things that made Radio Rental so immediately successful was its distinct '80s flair that made it feel very nostalgic and almost fantastical.
This show manages to capitalize on that '80s style perfectly, making it a perfect companion piece to Radio Rental.
Video Palace is centered on VHS collector Mark Cambria who one day watches a mysterious tape that causes him to murmur in his sleep in a non-existent paranormal language.
Mark and his wife seek to find out what is going on and the tape's role in it.
This simple premise soon leads the listener down a wild rabbit hole of intrigue and horror as they try to piece together the story themselves.
Throughout the series, it becomes clear that the titular Video Palace is hiding an ulterior motive and that it may be after more than it otherwise lets on.
This series is filled with twists and turns that will leave you guessing until the last minute.
You'll need to listen carefully for clues if you want to figure out what's happening, but once you do, you won't be able to stop listening!
Listen on Shudder.
Let's Not Meet: A True Horror Podcast
One of the best sources to hear the best real-life horror stories is the people that lived through them.
Let's Not Meet understands this fact fully and capitalizes on it at every turn.
Every story explored in each episode is told from the perspective of someone who had a close brush with real-life horror and how they managed to come out the other side still alive.
This series will make your stomach turn thanks to the sheer number of horrifying stories explored in it and how they are told.
There are many episodes where you can tell just by the sound of the voice that the narrator has been affected by something horrible.
This show is a masterpiece of the podcast form and explores some simply amazing stories the likes of which you won't find anywhere else.
Listen on letsnotmeetpodcast.com.
Dark Air With Terry Carnation
It would be foolish to list the best podcasts similar to Radio Rental without ever mentioning the incredible Dark Air With Terry Carnation.
This series marked the return of Terry Carnation after going utterly insane following the series finale of Radio Rental.
Carnation is a hilarious character that is fully realized and played to perfection by Rainn Wilson.
Terry Carnation hosts a radio show that explores some bizarre and peculiar topics in this particular series.
Terry also takes calls from listeners, most of which go down highly unusual tangents that will have you scratching your head in no time.
Rainn Wilson's character-acting skills help to lend this series an outstanding balance between comedy and horror. The character of Terry Carnation is very absurd and silly; Wilson plays the role with a sense of seriousness and gravitas that makes the whole series feel like a masterpiece of comedy and a masterpiece of suspense and horror!
Listen on audioboom.com.