One of the best things about podcasts is that absolutely anyone can make one.
Podcasts are a truly revolutionary medium that allows everybody the chance to tell their story and share it with the world.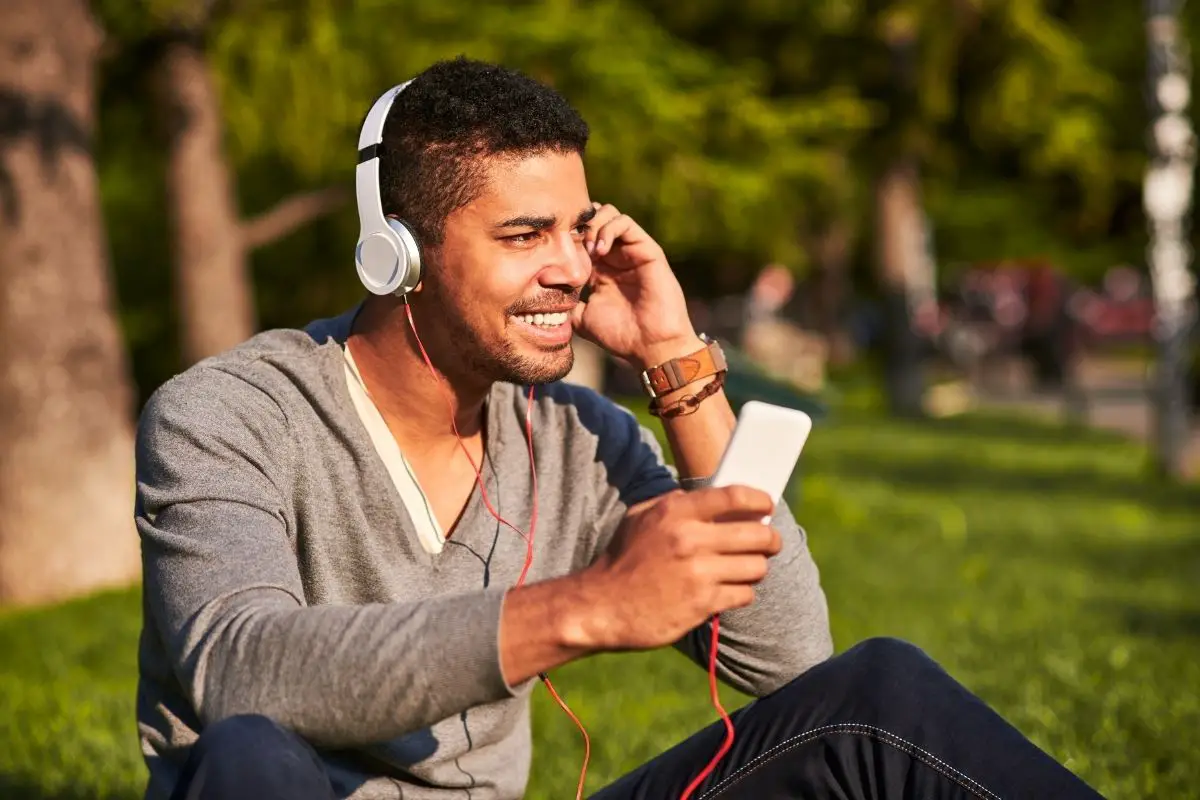 Some of the best podcasts that I have had the joy of listening to actually come from the United Kingdom, and there are a whole bunch of awesome podcasts from Britain that you are potentially missing out on.
Have you been looking to expand your podcast tastes a little further afield to see what's popular overseas?
If so, then this list is the perfect place for you to be! I've gone through some of the best British podcasts across the internet to find the shows that you should be tuning into.
Want to find something new to listen to? Something that will widen your scope, make you laugh, or give you a new perspective on life?
Then read on below to find out some of the best British podcasts that you should be listening to!
Grounded With Louis Theroux
Louis Theroux is definitely one of the world's most popular and most celebrated documentarians the world has ever seen.
His television documentaries covering topics as wide-ranging as the Westboro Baptist Church, and modern neo-nazis, are immensely popular and immediately iconic, thanks in no small part to Louis' unique interviewing style.
Louis is well known for enveloping himself in strange and dangerous situations, surrounded by occasionally strange and dangerous people, and this of course leads to some very illuminating and occasionally hilarious moments.
Louis is able to invoke some incredible reactions from his subjects thanks to his perfectly probing interview style, and his ability to get his subjects to talk and explain their personal ideologies.
Louis' fantastically probing interview style is, thus, perfectly suited for the podcasting format, as he is able to create truly illuminating interviews the likes of which you definitely cannot find anywhere else.
His latest podcast project Grounded With Louis Theroux is well worth paying attention to, as he invites a slew of interesting celebrity guests that he has always wanted to talk to onto the show.
You can bet that Louis' iconic interview style leads to some truly interesting discussions with his guests.
This is definitely one of the best interview podcasts that I have ever listened to, as Louis is able to get his guests talking to provide a level of insight that you will not find anywhere else!
If you want to learn more about some of your favorite celebrities, then this is definitely the show to try.
Listen on Apple Podcasts.
The Receipts Podcast
This podcast, hosted by three incredibly charismatic girls is definitely one of the best chat podcasts to come out of Britain.
The chemistry between the three hosts is truly excellent, and the conversations that they have together are full of energy and of course, full of laughs.
There are absolutely no limits when it comes to choosing the topic of conversation for each episode, as the girls seek to make the show as comfortable to listen to as possible.
There is absolutely no filter when it comes to this show, which helps to make the show feel truly unadulterated.
You'll really get to know the hosts incredibly well, and you will begin to feel like they are your own friends by the end of each episode.
If you're looking for a great way to spend an hour or two, then this is the podcast for you. It's genuinely funny, it's unabashed, and it's completely liberating.
That's why it's definitely one of the best British podcasts you can find on the internet. I found myself laughing along with every discussion the girls had and every story that they told.
It's truly a wonderful podcast series!
Listen on Soundcloud.
My Dad Wrote A Porno
Could you imagine if you found out that one of your own parents wrote an erotic book? It would no doubt be an awkward and maybe even horrific discovery.
Unfortunately for Jamie Morton, this is exactly what happened to him when he found out about his father's own erotica!
And instead of shying away from it, Jamie decided to broadcast some of the funniest and dirtiest parts of that book on his podcast series for the whole world to hear!
This series is incredibly hilarious, and each and every episode will have you in fits of laughter.
Each episode has Jamie and his fellow co-hosts James Cooper and Alice Levine reading a different chapter of his father's book.
This leads to some very hilarious discoveries and some side-splitting readings of the material at hand.
The three also find themselves going off on multiple tangents, spurred on by the material that they are reading, which makes the show feel incredibly funny and improvisational.
It's a great listen if you want something that will have you laughing so hard that you end up in tears!
Strangely enough, the show is also incredibly uplifting, insightful, and occasionally beautiful, as Jamie is able to learn a lot more about his father as a result of the show, as strange as the circumstances may be!
You will definitely find yourself consistently amazed at how well this show is able to balance sincere heart with back-breaking laughs!
This show is easily amongst the best British podcasts I have ever listened to.
Listen on mydadwroteaporno.com
The London Necropolis Railway
I couldn't possibly do a list of the best British podcast series without at least mentioning the sheer splendor that is The London Necropolis Railway.
This fictional drama podcast is a perfect example of just what is possible in the medium, and some of the amazing stories that can be created using it.
This show features an awesome supernatural story that revolves around a London Underground line that is dedicated to porting the dead to the hereafter!
One of these trains is run by Barney, a ghoul whose job is to help all of London's lost souls reach the afterlife.
The only problem is that Barney is becoming increasingly tired of his dead-end and soul-crushing job.
However, there is one persistent ghost that he meets one day that simply refuses to get on board.
This simple premise soon becomes a wildly inventive paranormal story that will keep you engaged throughout its entire run time.
The amazingly well-realized and written characters of this series, and the awesome realization of its concept makes this a very easy recommendation for me to make, especially if you've been looking for the perfect fictional podcast to keep your mind engaged.
This audio-drama podcast features amazing writing, amazing voice work, and an incredible sense of atmosphere that very quickly becomes palpable.
Listen on lnrpodcast.com.
Mind Canyon
You cannot go wrong with a little bit of hilarious improv. Improv is great because it allows the mind to truly go wild and create just about anything it wants, and Mind Canyon is no exception.
This podcast features two guys Steve Dawson and Charlie Kemp as they improvise their way through multiple situations to create all sorts of hilarious stories that are then edited in post to create cohesive and exciting stories.
If you want a podcast that manages to strike that perfect balance between improvisational comedy and structured fictional storytelling, then you should definitely give this show a go.
It is simultaneously funny and riveting, which makes it a perfect show to listen to if you want a good laugh but also a good story at the same time.
This is the perfect show for anyone who loves improv or just enjoys a good story.
Listen on mindcanyon.uk.
The Britflicks Podcast
Stuart Wright, an avid film fan, and an accomplished screenwriter takes the reins on this excellent film-oriented podcast.
This show is perfect if you are a fan of film, especially in the horror genre, or if you are interested in the independent film industry.
With each episode of the show, Stuart Wright brings on a new guest to discuss not only their favorite films, be they recent, or all-time classics, but also their creative process for their own film projects.
Whether you are interested in breaking into the film industry, or you just have a passing interest in it, there is something in this excellent series for absolutely everyone.
I was amazed at just how in-depth and insightful the discussions could be in this show, and how Stuart was able to bring out the best in his guests.
I love this podcast thanks to Stuart Wright's charisma, and I highly recommend giving it a try. It is definitely worth listening to.
Listen on soundcloud.com.
The British Museum Podcast
The British Museum is easily one of the most famous museums in the entire world.
It is a truly massive building filled to the brim with millions of artifacts from across human history and is one of the greatest educational institutions in the world.
The only problem is, in order to actually see these amazing banks of knowledge and human history, you would need to actually visit London personally. And not all of us can do that at just the drop of a hat.
Luckily, this is where the perfect British Museum Podcast comes into play.
If you've always wanted to visit the British museum but have just never had the opportunity, then why not let the British Museum bring its historical artifacts to you?
Each episode of the British Museum Podcast focuses on a range of new stories that help to explain how such an eclectic museum was able to be built, and how it has been able to acquire and preserve some of history's most fascinating artifacts.
The stories behind some of the British Museum's collections are truly amazing, and will very easily blow your mind.
This is a highly fascinating podcast that I recommend to anyone that wants to brush up on their historical knowledge, as well as anyone that just wants a riveting storytelling experience that will keep them engaged throughout a long bus journey or car ride.
I cannot recommend this podcast enough, it is truly a modern marvel that will help you to appreciate the true breadth of human history.
Listen on britishmuseum.org.