Whoreible Decisions is considered to be one of the rawest podcasts on the internet, and one of the raunchiest ever produced, but why is this?
The show, hosted by two awesome women, Mandii B, and WeezyWTF sees the two hosts discussing all sorts of things they love, especially sex.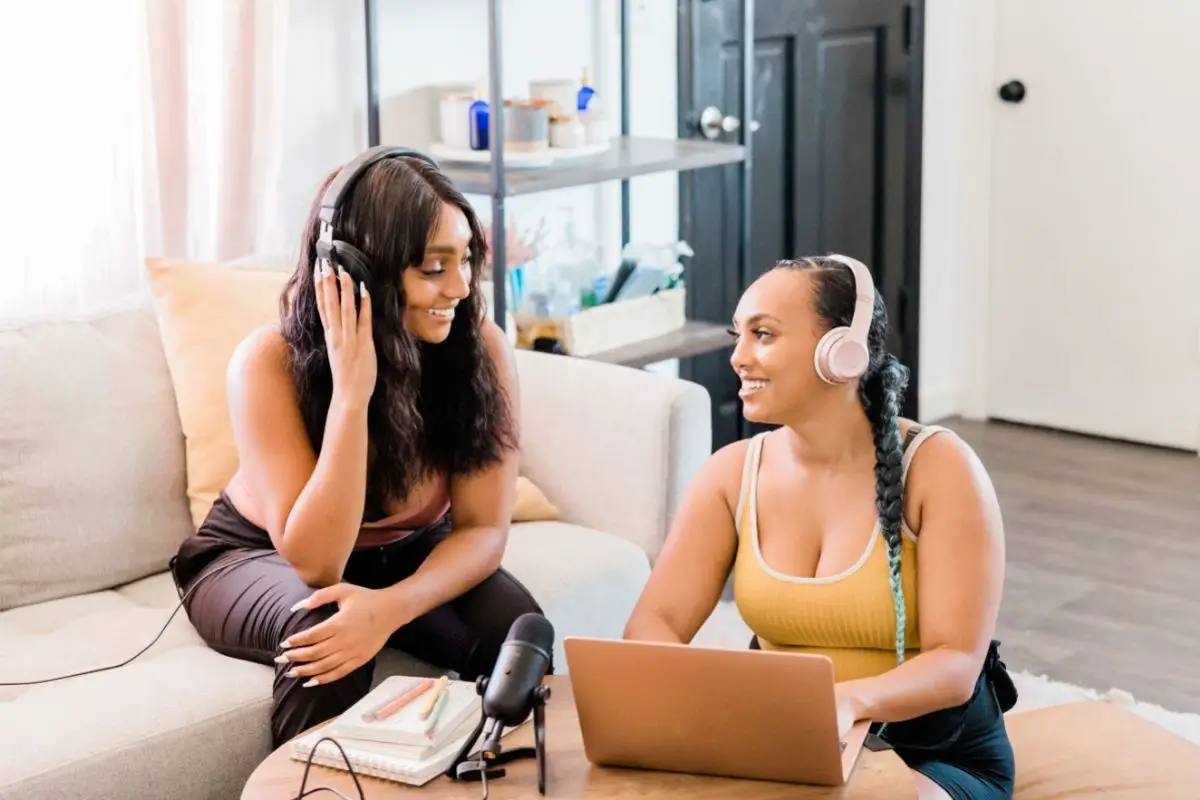 The two have a massive number of stories to tell, with some ranging from truly hilarious, and others being a little more personal and deep.
Regardless of what the two discuss, it's clear that the hosts know how to produce an awesome podcast, as evidenced by the massive number of listeners that tune into each episode.
There are a massive number of awesome episodes of the series, but I believe none are as good as the episodes I've listed below, so check them out!
Episode 197 – Hoecus Pocus
This episode makes for a great introduction, as it features no extra guests, and is a perfect episode that discusses multiple topics, which allows you to get a great feel for who the two hosts are, and how their unique senses of humor intertwine to create truly excellent content.
Topics discussed in this episode include things such as love spells and witchcraft, and whether you can manifest love in your own life with just the right mindset.
They also discuss whether it is right to get back with your ex, and how much you should forgive an ex for.
This episode sees the two at their best, as they are incredibly funny and natural throughout.
Listen on soundcloud.com.
Episode 262 – Surviving Sex Trafficking (Ft. London Bridges)
This episode gets a little more serious and down to Earth, as the two hosts invite London Bridges onto the show to discuss her experiences in the world of sex trafficking, and the horrors that lie within.
It's a very illuminating episode that provides an insight into a world that most have no idea about, let alone any access to.
Listening to London's experiences is very stomach-turning, and at times infuriating, but it is also quite uplifting, as London describes how she was able to escape and survive it, and come out the other end a little bit stronger.
This episode is definitely a bit more difficult to listen to, but it proves that the hosts of the series are definitely able to get a little more serious when the time calls for it.
This is a masterpiece of an episode and will go down as a classic of the series.
Listen on soundcloud.com.
Episode 170 – A Fight Worth Fighting
This episode talks in-depth about police brutality and the unjust killings of POC in America and throughout the world.
This means that it is a little more on the heavy side, once again, but hearing the girls talk about a subject that they are passionate about and that needs to be talked about is definitely very interesting.
Mandii takes the opportunity to talk about how police brutality in America has left a massive impact on her life and left her with PTSD that suddenly flared up while on a trip to London.
Weezy also rips into a privileged white listener who claimed that the experience of hooking up with a black sex worker left him feeling shaken.
From here, she is able to directly segue into talking about her unfortunate experiences with white supremacy.
It's a very difficult episode to listen to, but definitely very vital, thanks to the fact that it is discussing very current issues.
It will also help to remind you that the two hosts are very qualified to talk about the issues they touch on within their show, which helps to give the entire show a great sense of validity!
Listen on soundcloud.com.
Episode 154 – All About Leather Feat. Liquid
Now for something a little more light-hearted! This episode sees the girls discussing the role of leather in sex, and why leather proves to be so popular with so many people.
To help them to discuss this, they invite their friend Liquid, who is a massive expert when it comes to the world of leather, as they ask her a number of burning questions they have about the highly specific fetish.
They also talk about what goes on at leather bars, and what the rules and etiquette are at them. It's really interesting to listen to, whether you have experience in that world or not!
And, of course, the discussion is also very funny, because the hosts have an excellent no-limits approach to their comedy, so they are willing to ask some truly edgy questions to get some very funny responses!
Listen on soundcloud.com.
Episode 144 – Sex & The Church Feat. Pastor Cory L. Scott
This episode provides a unique chance to see how the church and sex can be a little more connected, how the church can serve to be a little more open about the role of sex in life, and how it can still be enjoyed while leading a Christian lifestyle!
It's very fascinating, and this is helped even further with the inclusion of guest Cory L. Scott, a pastor at the Transformers Chicago Church.
With him on the show, the girls get to talk about topics such as monogamy, and how it is represented in the bible, as well as what it's like to come out of the closet in your youth, especially when living in a Christian household.
Listen on soundcloud.com.
Episode 113 – Starting Over With Self Love Feat. Liz Goldwyn
Liz Goldwyn, the author and filmmaker joins as the special guest in this episode, as the girls take it upon themselves to discuss sex education, and how it needs to change in the future to better fit the needs of modern people and modern life.
And true to the title of the episode, it also touches on the importance of self-love for healthy relationships, sex, and dating.
It's a very eye-opening episode that is also very entertaining throughout!
Listen on soundcloud.com.