We Might Be Drunk is focused on discussing the things that often arise after one too many drinks are had.
And there are indeed no limits when it comes to what our two hosts are willing to discuss.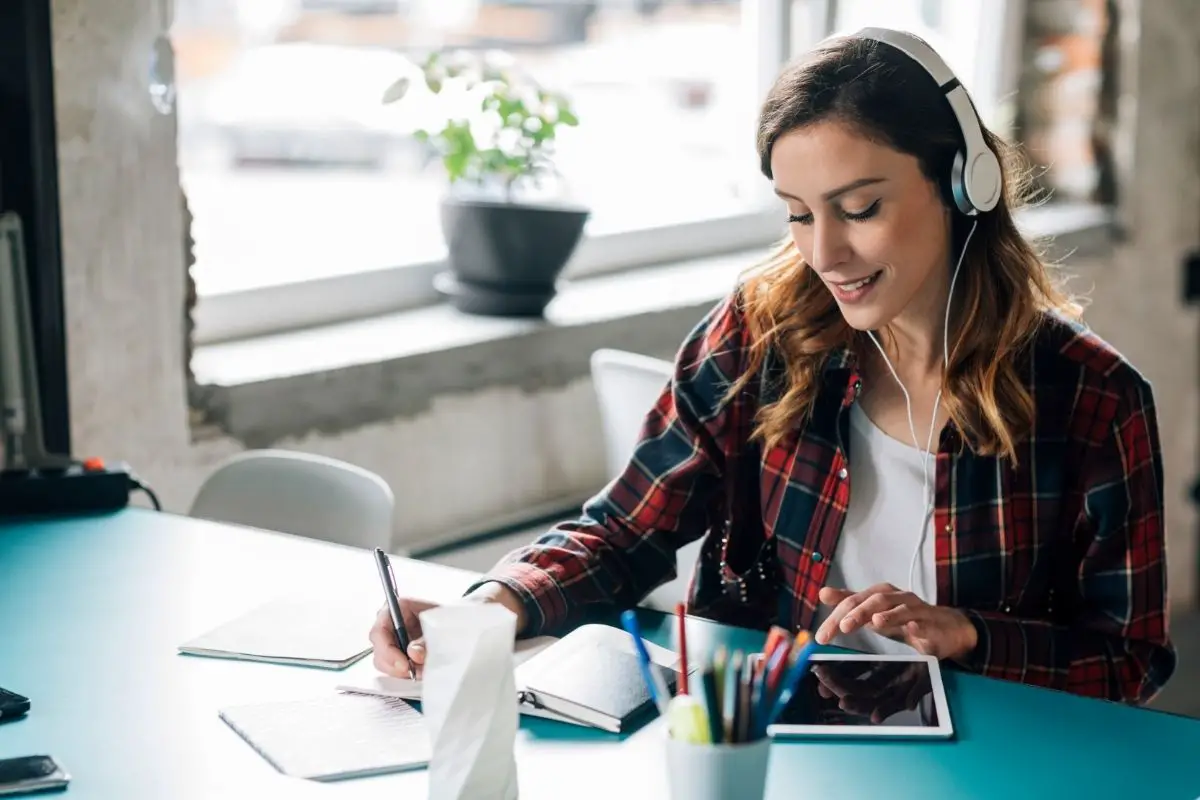 Hosts Sam Morril and Mark Normand are hilarious and get along incredibly well, so they are ideally suited to take on the challenges that podcast hosting can present!
As the two swallow down more and more drinks and get drunker and drunker, they move closer to the realization that they "might be drunk," which means that each episode gets funnier and funnier as it goes along.
This hilarious podcast is fantastic; the best way to find out why is to listen to it yourself. Try out these episodes to get the best taste possible!
Episode 51 – The Musical
Many things get discussed in this episode, such as their recent favorite movies and recommendations they have for their viewers for stuff to watch.
The two also discuss wide-ranging topics such as Knicks games and that time they got heckled while on stage in Vancouver.
The heckling story, in particular, is quite interesting, as it is cool to hear how the two feel about the incident in retrospect, and it's heartwarming to know that they took it in good spirits and created a hilarious moment for their fans.
This episode is excellent as an introduction to the series because it gives you a great sense of the guys' unique comedy stylings and the kinds of things the two rant about.
Listen on YouTube.
Episode 52 – Rusty Nails With Godfrey
Comedian Godfrey joins our hosts in this episode, and very quickly, the conversation turns to Godfrey's career and some of the experiences that Godfrey and the boys have in common.
Some of those experiences are equal parts horrifying and hilarious and will remind you of some of the potential highs and lows that can come from fame.
The boys ask Godfrey to do his Dave Chappelle impression, which is surprisingly accurate and very funny to listen to.
They also ask about the infamous '9/11' show and the impact that it has had.
Godfrey makes for a great guest, thanks to the fact that his comedic style gels straight away with that of the boys.
Check out the episode for yourself to experience the wonder of three talented comedians working together.
Listen on YouTube.
Episode 63 – Sal Vulcano & Suntory
Sal Vulcano is most recognizable for his appearances on the hit prank show Impractical Jokers as one-quarter of the leading team of pranksters.
But you may not know that he is also plenty funny without his usual group, as evidenced by this episode of We Might Be Drunk, in which the boys ply him with drinks to goad some great responses out of him to some of their hilarious questions.
Sal takes the time to discuss just how busy his daily schedule tends to be, especially when filming a new season of Impractical Jokers, as well as what it was like during the hectic production of the Impractical Jokers Movie.
Sal also talks about his biggest pet peeves, including traffic, strong wind, and pointy objects.
Sal gets surprisingly passionate when talking about these things, and it's funny to witness it.
Listen on YouTube.
Episode 71 – Judd Apatow With Kombucha
The boys sit down with director, comedian, and writer Judd Apatow to sip on some tasty Kombucha and talk about some of his latest projects, including the Netflix film The Bubble and his new documentary on late comedian George Carlin.
And that's not all because the three of them also start talking about Judd's life as a father, what it is like to be a father to such wonderful kids, and whether there are any particular challenges that Judd faces daily.
The three also pay their respects to the recently passed comedian Norm McDonald who greatly inspired all of them with his unique and dark humor.
This is a great episode that sees three talented men discussing comedy legends that have had a clear impact on the work they have produced throughout their careers.
Listen on YouTube.
Episode 45 – Rainbow Trout
Despite this episode's unique title, the two hosts do not discuss any recent stories involving a rainbow trout, but this does not mean that this episode is not a treat!
As usual, the two talk about some of their recent favorite movies, some of which may surprise you quite a bit.
And they, of course, cannot resist the opportunity to rant off about a strange experience they had just a few days ago while staying at a motel.
It's a story involving strange fellow motel guests and even stranger management!
Sam and Mark also talk more about their pet peeves, such as the phrase "Ya Know?" and bad cameramen in films.
Listen on YouTube.
Episode 39 – Back From The Dead
This bumper episode is one of the most stuffed episodes of the entire series, with plenty of things discussed and plenty of hilarious jokes between the two boys, making it an absolute treat for fans of the show.
Topics in this episode run the gamut from blowjob classes to Mark's strange burps.
The two also talk about their recent recommendations and latest pet peeves, such as people that insist on standing right in your way!
Listen on YouTube.
Episode 1
I couldn't pass up the opportunity to include the classic first episode in this list, which sees the two learning the ropes of the podcasting game and finding their footing.
Unlike many podcast series, the two manage to find their stride right away, which explains how the show has managed to be so successful straight away.
It's great to revisit the first episode because it is solid in its own right and a great time capsule of the two hosts' beginnings.
Listen on YouTube.