This podcast series does not beat around the bush, and always gets right down to the important business of the day, hence its very appropriate name.
This show is hosted by the wonderful comedic talents of Adam Devine, Anders Holm, Blake Anderson, and Kyle Newacheck, as they all discuss some of the latest important issues that are sweeping the world.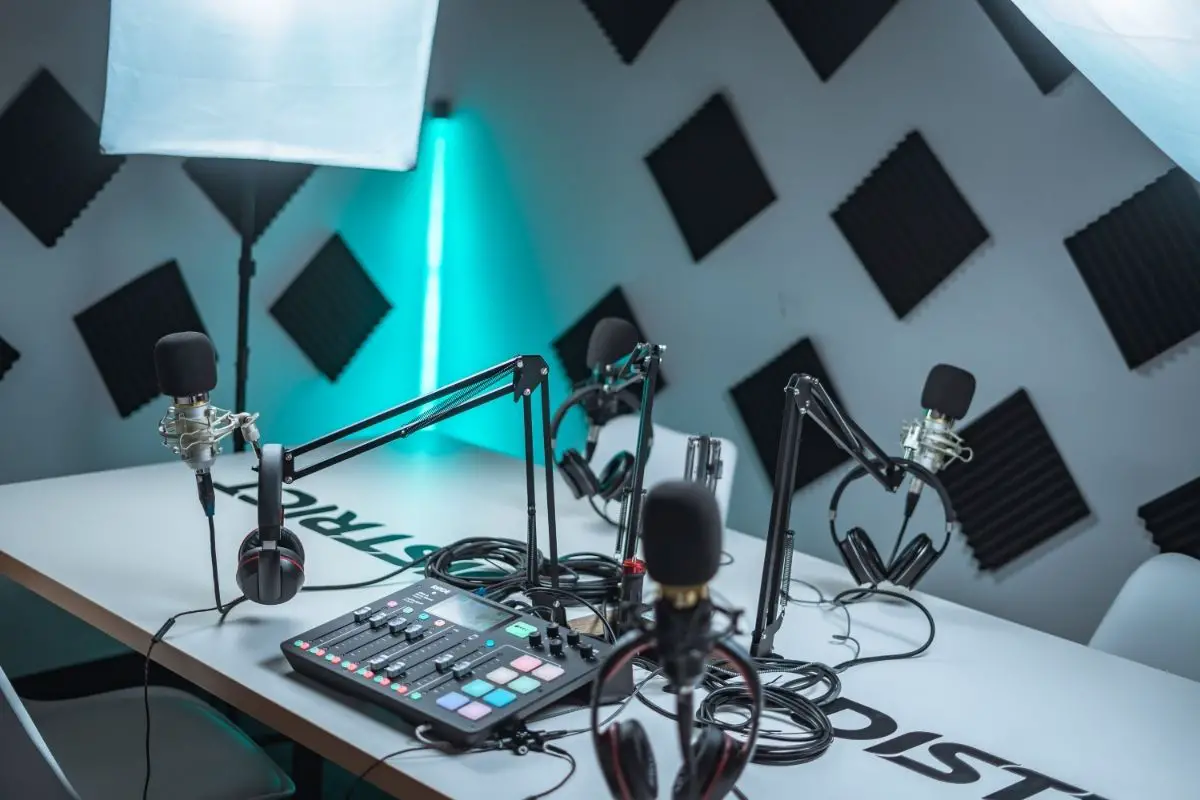 It's a very funny podcast to listen to, so you probably want to join in the fun yourself, so check out some of the following episodes which are definitely some of the best that the series has to offer.
Episode 60 – This Episode Will Be Weird When Adam's Heart Explodes
Yep. You did read that title correctly, but don't worry, it's just a sign of the amazing hilarity that this fantastic episode has in store for you!
In this episode, the boys discuss and celebrate a number of things, including Adma's birthday which he had been celebrating recently, as well as the ongoing debate between flannel and plaid, and which one looks best.
The boys also find themselves talking about urban legends surrounding cocaine, which leads to some very hilarious discussions and anecdotes that will have your sides splitting in no time at all.
One of the best things about this episode is that it features some of the funniest moments the show has ever produced, which makes it definitely a fantastic introduction to the dynamic of the group and the insanity that the show represents!
You should also check out this episode if you're looking for something really special. It's definitely worth checking out.
Listen on Stitcher.
Episode 43 – The Time Adam Almost Fought Andy Samberg
Listening to Adam describe the time he nearly ended up in a fight with the hilarious Andy Samberg is sure to get you laughing.
The way Adam tells the story is just full of his characteristic comedic style, which makes this easily one of Adam's best episodes of the series.
As well as Adam's near dust-up, the boys also talk about things such as High School Musical and pit it against the popular sci-fi film Men In Black, a pairing you would not otherwise think up, in order to see which one comes out on top!
The boys also reminisce on their time working on their hit television show Workaholics which leads to a very funny chat that is also surprisingly heartwarming and nostalgic.
It will make you want to watch the show all over again!
You should make a point of trying this episode if you haven't already done so because it's certainly one of the most enjoyable episodes the show has put out there.
Listen on Stitcher.
Episode 19 – Ranking The Guys' Butts From Best To Worst
Only a show as hilarious as this could get away with an episode that sees them ranking one another's butts!
This episode is so funny, and had me in tears in seconds, thanks to the antics of the boys.
But don't worry, the episode isn't just focused on butts, and actually sees the boys discussing a number of other topics, such as Adam's old jobs and how they shaped him into the man he is today.
The boys also discuss some of the best tactics to help with remembering other people's names, which, of course, leads to some very silly and very hilarious ideas from each of them.
This episode is a great showcase of all of the boys' comedic talents.
This is the episode you have been looking for, especially if you are interested in learning more about the guys or just having a good laugh.
Listen on Stitcher.
Episode 47 – The Guys First G-Rated Episode… Attempt
This episode sees the boys attempting to try and keep the episode completely safe for work, but if you know anything about the boys, you would know that such an attempt does not end well!
Listening to the boys attempting to keep everything G rated is very funny, as you can tell that it is a practical impossibility for them.
Over the course of the episode, the boys discuss things such as farts, because, well, obviously, as well as tasteful jokes, and why such jokes are usually so antithetical to their comedy styles.
This episode will remind you of why this show is so good, as it will remind you that these boys work best when they are uninhibited and able to express themselves, for better or worse!
Listen on Stitcher.
Episode 61 – The Dudes Super Bowl: Sexiest Man Alive?
Just what kind of conclusions could the boys come to when they attempt to discuss the sexiest men alive?
You might well be surprised at some of the men they suggest as the conversation very quickly goes off the rails, thanks to their penchant for off-the-cuff humor and general silliness.
There is no doubt that this episode is full of laughs, as the boys continue to discuss the topic of sexiest men alive, and whether or not they agree with each other's choices.
It really shows you how much of a bond the guys share, despite their constant grilling of one another.
It's ultimately, strangely enough, quite an uplifting and heart-warming episode to try out.
You should also check it out because it gives us a glimpse into the minds of the boys, and allows us to see how they think about the world around them.
Listen on Stitcher.
Episode 72 – Truck Stops, Where Fun Starts
If the title of the episode did not make it obvious enough, this episode is dedicated to discussing the absolute glamor of truck stops, and the strange goings-on that seems to occur at them on a regular basis.
As the boys discuss this topic, they seem to get more and more into the conversation, until, inevitably, some hilarious rows end up ensuing, as the boys argue and bicker with one another.
As well as this, the boys also discuss playing baseball, and what it's like to sustain even a minor injury while playing the sport!
Listen on Stitcher.