Communication is key in every aspect of life.
Whether you're giving a speech at a wedding or you're presenting in a business meeting, good communication skills are critical to your success.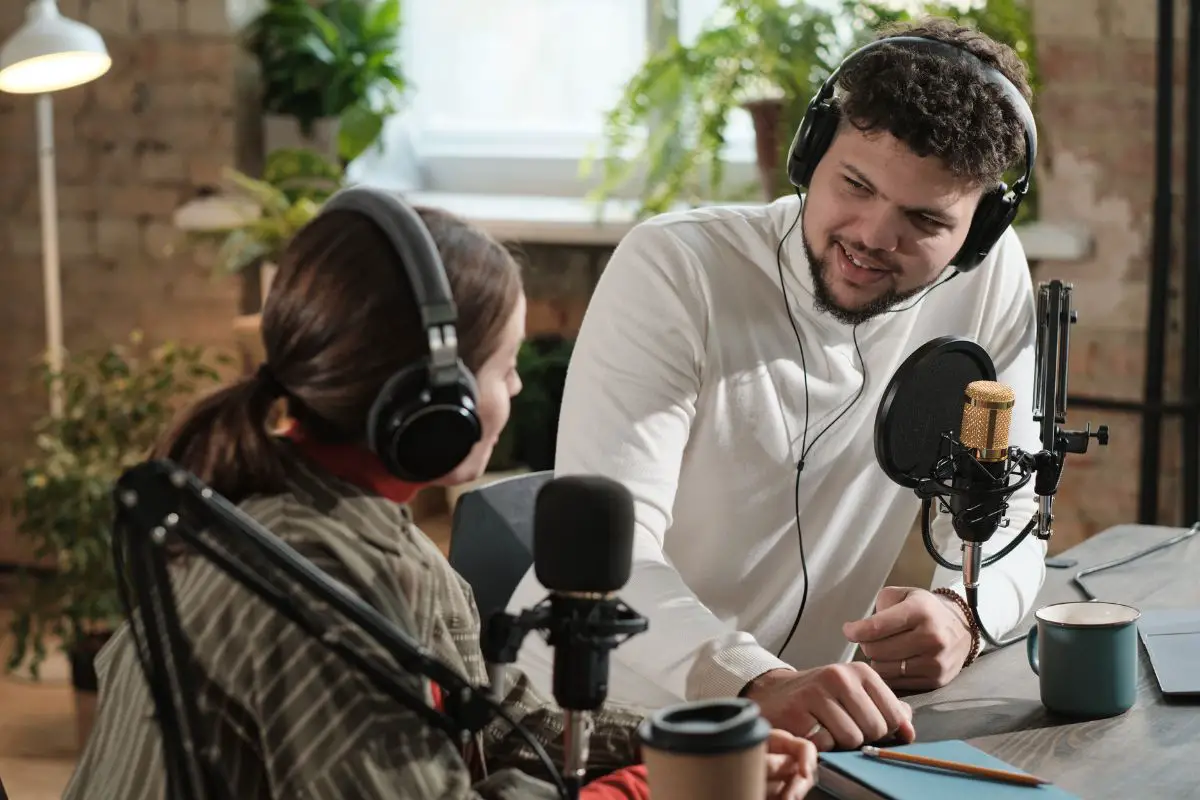 Think Fast, Talk Smart is dedicated to providing you with practical and insightful advice on how to ensure that you are an excellent communicator – in your business and your personal life.
Check out the best episodes below.
Space, Pace, And Grace: How To Handle Challenging Conversations
To be a good listener, you need to be comfortable with silence.
Collins Dobbs, a Stanford Graduate School of Business lecturer, believes that the most productive learning occurs when people allow for distance so that useful reflection can take place.
In this episode of Think Fast Talk Smart, Matt Abrahams, the host, is joined by Dobbs and discusses the importance of three things when you are receiving feedback: space, pace, and grace.
This is a great episode if you want to develop your listening skills.
If you feel as though you struggle to communicate from a place of authority, don't worry!
You are definitely not alone. More often than not, speakers with authority give away their power during conversation.
In this episode of Think Fast Talk Smart, Abrahams is joined by Jeffry Pfeffer, an expert in the verbal and nonverbal ways in which we can harness our authority when communicating with others.
You'll want to have a pen handy – this episode is full of noteworthy advice!
Dissolve Disagreements: How Communication Impacts Conflict
Nir Halevy is an associate professor of organizational behavior at Sanford Graduate School of Business.
In this episode, he joins Abrahams to discuss how it is important to understand communication, conflict, and cooperation as intertwined.
This episode is ideal for anyone who struggles with conflicts.
It provides easy-to-follow tips to ensure that conflicts and disagreements are solved effectively, using the correct communication strategies.
Books, Articles, And Documentaries Will Help Us Understand This Country's Divide
If you have been struggling to grapple with the divided nature of the country, this is a great episode to listen to.
Professor Brian Lowery sits down with Dana Canedy, an American journalist, and executive.
Throughout their enlightening conversation, the pair discuss the difference between living a story and authentically relaying a story.
Canedy argues that to engage people in enriching conversions and promote policy change, power needs to be given to marginalized voices.
Feelings First: How Emotion Shapes Our Communication, Decisions, And Experiences
It is estimated that around 90% of our decisions are shaped by our emotions.
But, what does this mean for our conversations? To find out, you can listen to this episode of Think Fast Talk Smart.
Abrahams is joined by Baba Shiv to discuss Shiv's research on how emotions play a role in decision-making.
Shiv argues that it is necessary to pay close attention to your audience when you are talking and allow them to speak, to ensure they feel their ideas are valued.
You Can't Have Capitalism Without Capital
It has become very clear over the past few years that everyone needs to educate themselves on racism and how it is intertwined with all other facets of life.
This episode of Think Fast Talk Smart focuses on racism and the roots of economic inequity.
In this discussion, Mehrsa Baradaran, a professor of law at the University of California, touches on the way in which white supremacy has negatively impacted Black communities by preventing them from building wealth.
Words Matter: How To Make Your Communication Inclusive
We all have biases that we are unaware of. And, most of the time, these biases show themselves through subtle word choices in our conversations.
But, what are the effects of these linguistic choices?
In this episode of Think Fast Talk Smart, Sarah Soule, Senior Associate Dean, discusses how our choice of words have a significant impact on our culture.
If you are hoping to become more inclusive in your language, this is a great episode to listen to.
The Science Of Influence: How To Persuade Others And Hold Their Attention
In this day and age, we are being constantly bombarded with people and things that are competing for our attention.
But, this can make communication complicated, because it makes it hard to engage an audience.
If you feel as though you need to learn how to maintain the attention of your audience, this episode is full of practical tips that will help you.
Zakary Tormala, a Stanford GSB Professor, is an expert on the subtle ways that you can structure your speech to engage people.
Under Pressure: How To Communicate During A Crisis
In recent years, we have seen numerous institutions and brands attempt to communicate in times of crisis. But, as we have seen, it doesn't always go well.
If you want to learn how, as a leader, you can communicate effectively when under attack, this is the perfect episode.
Abrahams is joined by David Demarist, Sanford University's previous Vice President of Public Affairs and a renowned lecturer.
The pair discuss the importance of knowing your values and the concerns of your stakeholders.
We Need To Stop Tiptoeing Around Race
We are in the midst of a powerful social justice movement. As such, it is important that, now more than ever, we are confronting the issue of racism head-on.
This episode is powerful and I think it is important that as many people as possible hear it.
Quita Highsmith, Chief Diversity Officer at Genentech, and Simone Hill, Diversity, Equity, and Inclusion strategist at Omidyar Network, discuss the necessity of investing in strategies to achieve racial equality and a working culture that enables workers to be authentic.
From Dreaming to Doing: How We Set and Achieve Goals
Let's be honest – life can get dull and boring a lot of the time. Dreams and hopes for the future are what inspires us and keeps us going forward.
Motivation is an essential component of human behavior. It's not always easy to stay motivated and persistent with your personal or professional goals, but there are techniques that we can learn in order to improve our willpower and motivation.
In this episode, Matt Abrahams will dive into the topic together with Szu-chi Huang, an Associate Professor of Marketing with a specific interest in motivation.
Look Within: How to Lead with Self Awareness and Vulnerability
We all admire a person with leadership qualities, someone who can speak their mind and convince others of their point of view.
But how do we look deeper within ourselves? Can we be both vulnerable and a good leader at the same time?
Matt Abrahams invites Professor of Organizational Behavior Brian Lowery to break down the importance of self-awareness in order to develop good leadership.
Don't Get Lost in Translation: How Non-Native Speakers Can Communicate With Confidence
Anyone who's been to a foreign country or tried to communicate with someone in a second language is well aware of how challenging that can be.
Sometimes it even seems like we switch to a different personality when using a language other than our native. We become insecure and struggle to express our own thoughts.
But how do we learn to speak confidently even when some things get lost in translation?
Take a look at this episode to find out. Host Matt Abrahams sits down with Ken Romeo, the Associate Director for the Stanford Language Center to find out more about this phenomenon.
Quick Think: Use This Framework to Speak up in Virtual Meetings
Ever since the global pandemic changed our day-to-day lives, virtual meetings have replaced in-person ones.
With new tools and forms of communication, it's become difficult to speak your mind while respecting virtual etiquette. When is our turn to speak? How do we contribute to the discussion, express disagreement etc.?
In this episode, the host Matt Abrahams outlines a three-way framework called "What, So what, Now what" that can help communicate your ideas more adequately.
When Knowing Too Much Can Hurt Your Communication: How to Make Complex Ideas Accessible
If you're an overthinker with many thoughts and ideas, it can be easy to feel misunderstood. Also, sharing expert knowledge in simple words can be quite difficult at times.
How can we convey complex ideas in a clear, concise way?
Well, in this episode that's exactly what host Matt Abrahams wants to find out. Together with his guest, Lauren Weinstein, he'll examine ways and techniques we can use to express ourselves more clearly.