Building a business online can be very rewarding and sometimes even enjoyable, but it is also incredibly difficult.
It takes considerable effort to make an online business take off and keep running long into the future.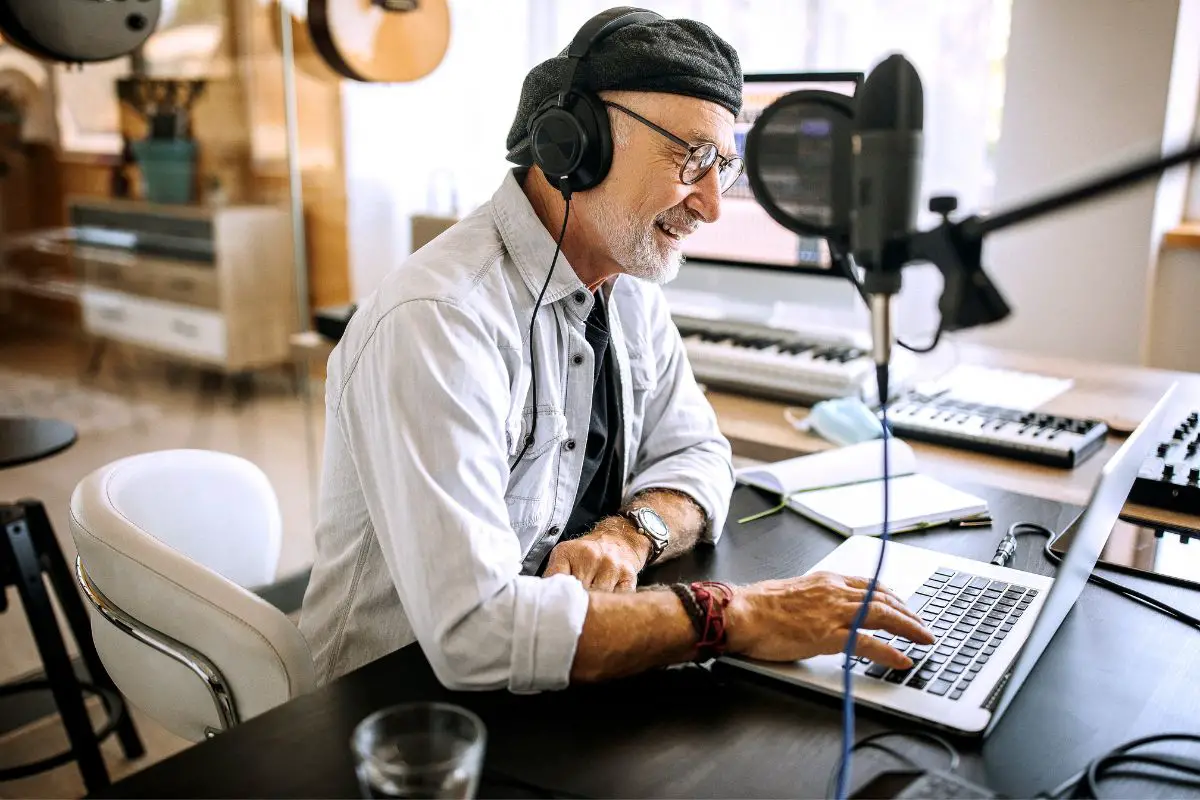 The Smart Passive Income podcast is dedicated to giving listeners regular advice on how to run an online business intelligently that maximizes income and helps significantly lower risk.
Host Pat Flynn takes listeners through a different topic in each episode. He records every episode with plenty of advice about getting an online business off the ground and making it a success.
You're probably here because you want to experience the show yourself, but you don't yet know where to start.
Luckily, I'm here to take you through the series' best episodes so that you can get the most out of the show right now! So read on below to get started!
Episode 550 – It's Okay To Not Know
An often prevailing notion within the business world is that you should always have an end goal. You should always know where you want to go with your business and what you want to achieve.
In this episode, Pat seeks to dispel the notion once and for all and to prove that not knowing what you are doing is natural and healthy.
Entrepreneurship is an inherently messy and risky endeavor, which means that anyone taking part in it is susceptible to feeling unsure of their direction.
This episode is perfect for listening to if you ever find yourself feeling lost.
Episode 568 – Why Do We Like What We Like?
It can be easy to forget what you are passionate about when pursuing success in the business world. What are the things you love doing? The things that bring you a sense of satisfaction and not just a source of revenue?
This episode is a celebration of following your passions and allowing yourself time to enjoy things outside of the business world, as Pat talks about some of his favorite internet content that he has recently come across and why he loves it.
Episode 517 – The Best Way To Start A Successful Business Today With Arvid Kahl
Arvid Kahl is the special guest on this episode. His experiences as a software engineer, entrepreneur, and writer have given him an impressive depth of knowledge that he candidly shares in this episode.
In this episode, Pat and Arvid chat about ways the internet and social media are continuing to change the business world and how listeners can open their own business in today's competitive market and ensure that it survives in the future.
This is one of the most informative episodes of the show and features a load of actionable advice you can apply to your business practices in the future.
Episode 512 – Planning For The Future And Finding The Right Help
Humans are naturally future-oriented creatures that always like to have some idea of the future they want and how they will reach it.
However, exercising some control over future plans is essential to keep them realistic and ensure you don't face disappointment.
Pat gives out some of his best advice concerning the future and how to plan for it in this episode, and some of the advice is useful and can be put into practice immediately.
Pat also talks about how to find the right people to help you on your journey to your next step.
Surrounding yourself with positive energy and fellow business-minded individuals is incredibly important and can help your business to succeed.
Episode 499 – How To Get Your Ideas To Actually Spread With Jeff Goins
The internet has made it easier to get your ideas out there to the public and contact like-minded people or those that may like your product or your ideas.
However, the difficult part is in making those ideas spread across the internet.
How do you make your ideas so strong that they stick in the minds of those who hear them and spread naturally?
To help him to dissect this issue, Pat invites onto the show a longtime friend by the name of Jeff Goins, a writer, speaker, and entrepreneur with plenty of experience in the business world who knows how to create ideas that will spread all over.
You couldn't possibly be in better hands.
Episode 468 – When I've Failed At Work & Life Balance
With how prevalent at-home working has been in recent years, it has become much harder to maintain a healthy work-life balance.
But balancing the two is crucial, and this episode is about why.
Whether you're looking to be reminded why balancing work and life is essential or want to know how to do it, this episode has everything you could need.
Episode 407 – How To Raise A Kid Entrepreneur
Teaching entrepreneurial habits to your young children can be highly beneficial, as those habits can be used within the business world and applied to everyday life.
This episode sees Pat being joined by Steve Chou to discuss the great benefits of teaching your children entrepreneurial values and how to teach them.
They also discuss the challenges they have faced in raising young entrepreneurs, and Pat talks about the small businesses that his children have set up thanks to the passion for entrepreneurship they have developed from their dad.
This wonderfully inspiring episode will help you get to know your host a little better.
Do you want to be a better storyteller and captivate the audience with your stories? Don't miss this episode!
Smart Passive Income features special guest Mike Pacchione to teach you the secrets of storytelling. Mike is an international speaker and speech coach specializing in helping people clearly communicate their message.
With this podcast session, you'll find out how to make your stories soar. You will also learn seven keys for creating great tales that incorporate storytelling through movies like Fight Club or Ratatouille, which have done it right!
Episode 545 – The Reality of Starting a Podcast (Actually 2) with Abby Rose Green
Starting a podcast can be a lot of fun, but it's also a lot of work. That's why it's great to have help from someone who's been there.
Abby Rose Green has started two podcasts and knows what it takes to make them successful. She's the co-host of the HERself Podcast and the Pursuing Her Purpose Podcast.
In this episode, Abby will share her tips for hosting a podcast, alone or with someone else. You'll learn how to coordinate schedules, develop ideas, and manage business partnerships. She also talks about the fear of starting something new and dealing with self-doubt as a beginner.
This episode is for you if you want to know what it takes to start a great podcast.
Episode 486 – One of the Most Important Things You Can Do for Entrepreneurial (and Life) Success
There are many paths to success in life, but not all of them are easy to find or follow. No matter what approach you take to success, there are a few key things that you can do to achieve your goals, and this podcast will help you out.
In this episode of the Smart Passive Income Podcast, Pat Flynn talks about thriving as an entrepreneur. He shares some crucial advice about personal finance, what he learned about competition, having business partners, and much more.
This excellent episode covers a range of essential topics that will help get you advance in all areas of life.
Episode 471 – How to Become a Better Communicator with Kolarele Sonaike
Kolarele Sonaike is a communication specialist with years of experience in the legal profession. He has seen first-hand the mistakes people make when trying to communicate with others and knows what it takes to become a more effective communicator.
In this episode, Kolarele shares his wisdom on how to connect with others more effectively. You will learn about the importance of empathy, listening carefully, and being yourself. You will also learn how to handle difficult conversations and communicate effectively in an online environment.
By the end of this episode, you'll have a better idea of how to improve your communication skills to build stronger, more enriching relationships with the people in your life.
Episode 551 – Why Lying to Yourself Helps You Become More Successful with Marisa Peer
One key to success is believing in yourself–even if that means being a little bit dishonest. Studies have shown that self-deception can actually lead to better performance.
Marisa Peer joins the podcast to elaborate more on this. She explains how to be more confident when speaking about our product and shift into a mindset that allows us to charge what we're worth.
This may be one of the most valuable episodes of the show that'll help you through all struggles and challenges around money, business, and confidence.