A side hustle can be a great way to make extra cash alongside a standard income from a full-time or part-time job.
Sometimes, side hustles can become so successful that they can become your full-time career! But creating a successful side hustle can be something of a challenge. How should you start?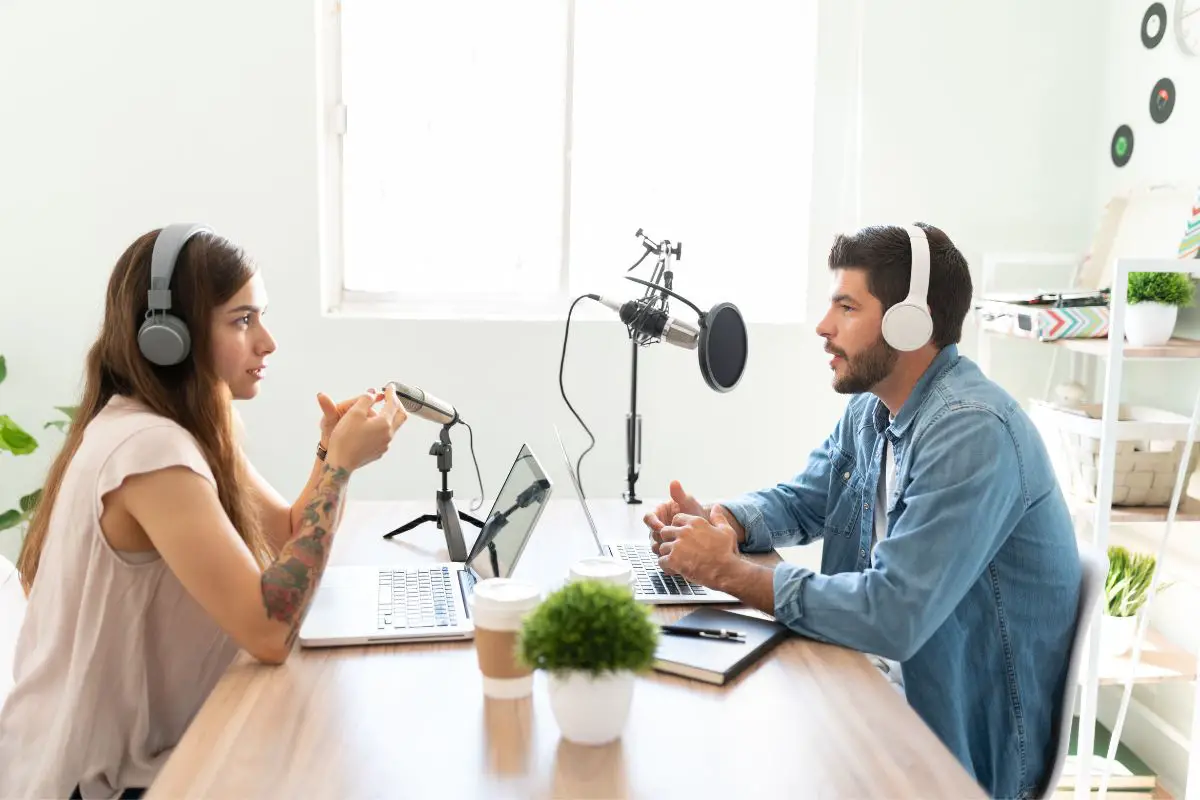 If you're planning on starting up your own side hustle, whether it be your first or one of many, there is no better resource on the internet to turn to than the Side Hustle School podcast.
The show, hosted by Chris Guillebeau, has become incredibly popular thanks to its range of helpful advice that has allowed people worldwide to create their side hustles!
You're probably reading this now because you want in on the action. If so, you should listen to all the episodes I've listed below, as they will give you precisely what you want!
Read on to get started.
Episode 598 – Crafty Mompreneur Brings In $12,000 In Eight Weeks
May Najafabadi, the focus of this episode, is a mom who looked to start her side hustle with after-school enrichment classes that provide fun activities to children worldwide so that parents can enjoy a light bit of relief in the day!
Through this business, May has raked in over $12,000 in a short period, and this episode is dedicated to exploring and celebrating this incredible achievement.
May's story is very inspiring and will quickly have you wanting to set up your side hustle.
This episode also proves side hustles can take any form, so you could even turn your passions into additional sources of income.
Episode 6 – Single Mom Makes $15,000 From Astrology Calendar
Astrology has seen a massive rise in followers in recent years, thanks to the sense of hope that it can deliver to many people.
After realizing just how lucrative the market could be, Julie decided to set up her own calendar-making business, creating astrology calendars made uniquely for customers who are loyal followers of astrology.
Through her hustle, Julie has managed to make well over $15,000, a very impressive sum that will likely convince you of the power a side hustle can bring to a person!
Episode 82 – Bartender Writes Statewide Marijuana Guide
The cannabis industry is going through an unprecedented boom; thus, all of the people coming into the market need a little guidance.
That's why Johnny created a statewide guide to marijuana that he has sold to countless customers across the country.
This episode explores how Johnny was able to produce such a sought-after guide and what costs he incurred in the process of writing, printing, and distributing the book.
The show also looks at how Johnny was able to balance his work as a bartender with his side hustle.
Episode 559 – Independent Musician Strikes Chord With Customized Love Ballads
This episode explores one of the most ingenious side-hustles ever featured on the show.
Crissi Cochrane is an independent musician who turned her passion for music into a reliable source of revenue once she began marketing her work to couples that wanted customized love ballads that they could send to one another.
This episode explores how Crissi came upon such a genius idea and how she was able to so quickly turn it into a revenue stream to allow her to pursue her passions.
This episode is one of the most inspiring because it shows how passions can quickly be used to turn a profit and create successful side hustles.
Episode 80 – South Carolina Man Learns To Make Candles By Watching YouTube
Scented candles mean big business within the world of home decorating. Scented candles not only bring delightful smells to interior spaces but also totally brighten up any room they end up in.
When one South Carolina man saw the immense popularity of candles, he took to YouTube to find out how to make them himself. He now has a reliable source of extra income, making and selling handmade candles!
This episode is quite heartwarming, as Marc, the subject of the episode, did not realize he had a passion for making candles until he tried it for the first time and found that he enjoyed it!
Episode 450 – In A World Of Uncertainty, Build Your Own Security
This world has a cruel way of throwing surprises at us when we least expect it.
When one Denver man found himself suddenly ousted from his job, he decided to turn one of his greatest passions into a side hustle.
Now, making over $8,000 a month, he has successfully turned his job-searching website into a veritable success story.
His website is used by countless visitors every day, who depend on its services to find work, and through this, he has been able to make an incredibly steady income and a team of passionate employees.
Episode 62 – Elementary School Teacher Pans For Gold In New Zealand
You'd think that panning for gold would not yield much solid revenue in today's economy, but this proved not to be the case concerning Gold Pan Pete, an elementary school teacher. He moved to New Zealand to settle down with his wife and soon found himself raking in hundreds of thousands of dollars in no time, just from panning for gold!
But how did he find this incredible revenue source so close to his new home? And how has he managed to turn it into such a stable business that earns him more money than he ever has done before?
This inspiring episode proves that absolutely everybody can learn a business mindset and that opportunity is always around the corner.
Episode 893 – Millennial Invests Side Income For Passive Profits
Many people in their twenties find it difficult to make ends meet. While it's understandable to feel discouraged, it's important to remember that there are still ways to build wealth, even on a tight budget. This episode covers an unbelievable story of success!
A man goes from unemployed to millionaire in five years, using the power of investing.
By the end of the episode, you will better understand how to generate passive income and be inspired to start working on your own financial goals.
Episode 235 –  Man Earns $85,000 Promoting Avocadoes On Snapchat
Profitable side hustles can emerge from the most random ideas, as illustrated by this episode of the Side Hustle Show.
The episode introduces serial hustler Austin Dixon, a digital marketing consultant who started earning through custom Snapchat filter campaigns.
His biggest client so far was, unironically, an avocado
His story is captivating and will inspire you to explore new ways to boost your income.
Episode 732 – PE Teacher Resells Concert Tickets, Earns $12,000/Month
In addition to his day job, this physical education teacher Dan earned a significant side income selling concert tickets. At first, he had no idea that buying and selling concert tickets would become such a big part of his life, but it did!
He believes other people can do that too, and he even built a platform to help people learn the basics.
In this episode of Side Hustle School, you'll hear how he started ticket reselling and why this is a great side hustle.
Do you want to hear how he did it? Tune in for the whole story.
Episode 170 – Nomad Family Cooks Up $40,000 Profit With Houseware Import Business
Cookware is more than a flash in the pan – it can be worth millions!
Side Hustle School features an unusual family with an extraordinary business model. Tune in to be amazed by it.
Nathan and Katrin established a business that allows them to earn money while traveling the world, and it all started with selling water filters.
This episode proves side hustles can emerge from the most unexpected idea.
Kids' Books Prove To Be More Than Child's Play
Expressing ourselves through art can sometimes result in significant success; this episode is a good example.
Dave Howard is a best-selling author born with dyslexia. But being different from the rest didn't stop him – it's actually helped him achieve big things.
But what did he do to become successful? In this episode, you'll learn about his tragic life and how his pure love for children's books made him who he is today.
This episode will motivate you to unlock your full potential.
Classroom: Deciding on an idea
Do you want to begin your side hustle journey but are you unsure where to start? This episode will help!
There are plenty of side hustles, and it can be easy to get overwhelmed. With so many products and services, deciding on an idea is hard.
The podcast will help you by providing recommendations and guidance, especially if you're only starting.
It tackles profitability, motivation, getting clear on your goals, and much more!