Politics is an inherently nuanced issue with plenty of conflicting viewpoints and opinions constantly being flung about both in-person and online.
It can often be hard to keep track of all of the latest political developments, and especially where you stand amongst it all.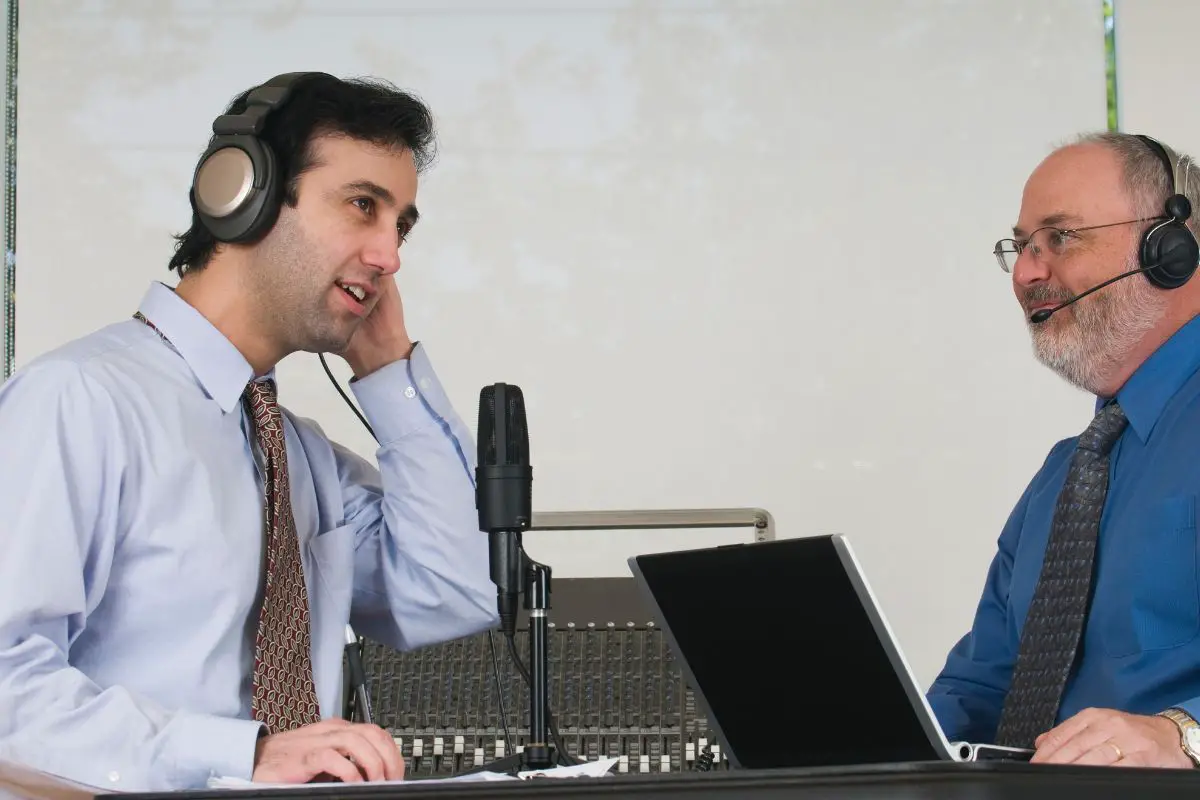 One of the best places you can turn to get to grips with politics is a good old-fashioned podcast.
By tuning into a politics podcast, you can hear the latest news in the political world and become much more informed, all while being entertained by a charming host!
However, there are a lot of political podcasts out there, and it can be challenging to figure out which one, in particular, deserves your attention.
If you are currently in such a situation, then make sure to read on below because I will walk you through some of the best political podcasts!
Pod Save America
You couldn't possibly ask for better hosts for a political podcast than former White House and Barack Obama staffers, and that is what Pod Saves America can boast that it does have!
This show is dedicated to exploring the latest political developments in a nuanced way and makes sure to cover all sides of the spectrum.
If you are worried about biased podcasts that lead to echo chambers, this is the show for you.
The show also sees a steady stable of guests joining in with each episode, including those in the entertainment industry, journalists, and politicians.
The Bugle Podcast
The Bugle Podcast describes itself as an "Audio newspaper for a visual world," This very apt and humorous description perfectly encapsulates the hilarious style that the show strives for.
Each episode of the show is dedicated to exploring the latest news in the world of politics in a way that is so funny that it will have you in stitches in no time.
Both Andy Zaltzman and John Oliver once co-hosted the show. Though John Oliver has since departed the show, it has managed to keep up its incredible sense of humor and become one of the best go-to resources for news within the world of politics.
If you want a well-informed political podcast that isn't a drag to listen to, then you've got to try this one out!
The Problem With Jon Stewart
Don't worry; the title of this podcast is slightly deceptive.
The show isn't an entire hit piece dedicated to defaming Jon Stewart. It is instead a podcast devoted to analyzing the latest news in the political realm, which is made all the more enjoyable thanks to Jon Stewart's excellent hosting skills.
You know you are in good hands tuning into this podcast when you remember that Jon Stewart was once the host of The Daily Show!
Jon can deftly weave a tight balance between comedic and more serious discussions, so you know that, with every episode, you will come out much better informed and entertained!
The Daily
The New York Times is considered to be one of the most authoritative newspapers across the globe. The paper has earned an excellent reputation that it continues to uphold.
Part of their massive success is their willingness to branch out into other mediums to provide their cutting analysis and first-class reporting to new groups of people.
The Daily, a political podcast produced by The New York Times, is not only one of their most successful endeavors but also one of the best political podcasts you will ever hear.
If you want a well-realized podcast that reports on stories worldwide and not just in the US, then you can do no better than The Daily.
Slow Burn
You may be reading this list because you want to find a podcast that focuses a little more on political history and some of the most significant changes and events in US political history.
If so, then you will be well served by the Slow Burn podcast.
Slow Burn follows a different political event with each season, which ensures that not only does it remain fresh, but the seasonal format also means that the show can delve into each event it discusses, making it one of the best researched and one of the most informative podcasts on this list.
Left, Right & Center
It can sometimes be challenging to find a podcast that shows you both sides of the story and isn't staunchly focused on just one side of the political spectrum.
Left, Right & Center is here to be the fair and nuanced podcast you've always dreamed of!
Each episode of the show explores every issue in a way that consolidates all viewpoints across the political spectrum.
You will come out of every single episode of this show much better informed and far more equipped to take on discussions with others in your life fairly and communicatively.
It can be difficult to find fair and calm discussions amongst people from differing sides of the political spectrum, so this show is the perfect solution!
My History Can Beat Up Your Politics
It can be easy to believe that the political state of the world, as it is now, is the worst that it has ever been, but looking at history can show us that political turmoil has been a fact of life for many generations. This show is a celebration of that.
Each episode analyzes a current political issue through a more historical lens to see how previous generations of politics have approached such issues. It is a real treat of a show.