Hot Money is produced by ZFT, a group of students, mentors, and leaders in the PSE.
ZFT has humble beginnings, starting with a young man from Mindanao who took the name Zeefreaks and went online to anonymously share his love and passion for the stock market.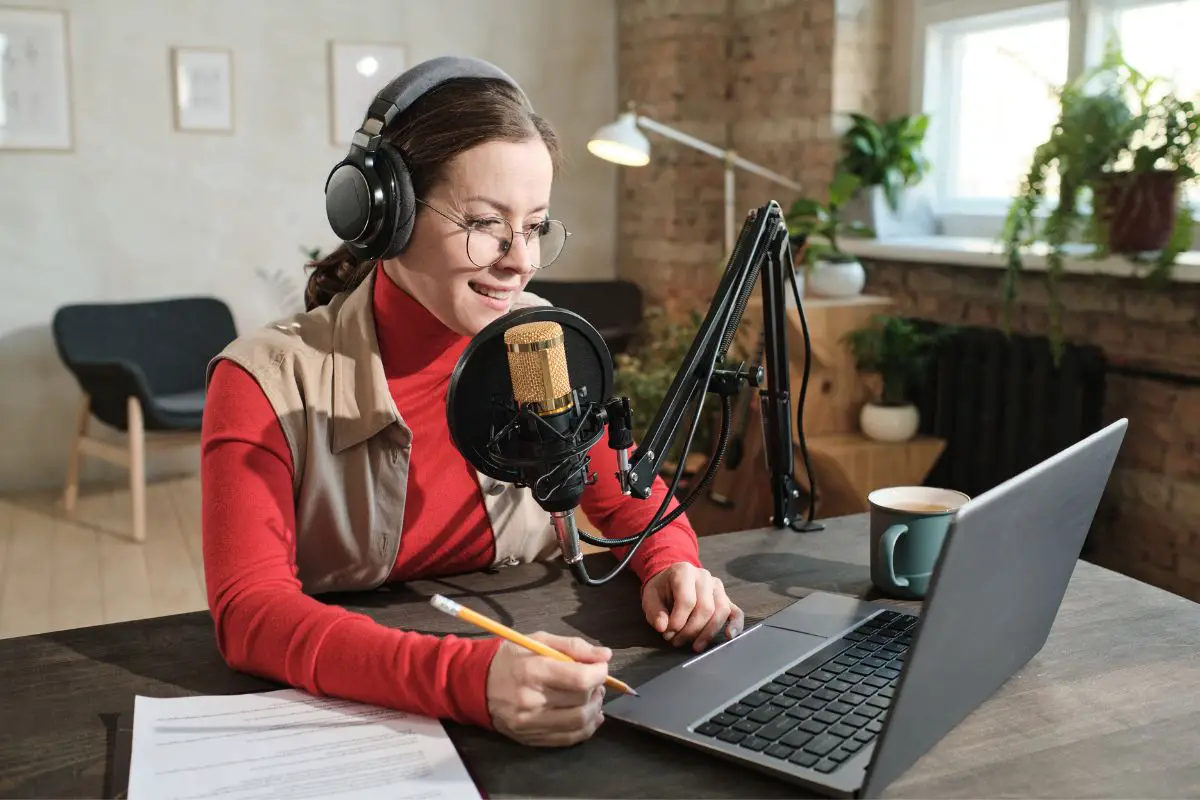 Through the podcast Hot Money, ZFT mentors provide stories, advice, and motivation to help get your trading career off the ground.
While everyone can learn something from their work, they especially want to provide Filipinos with the tools they need to be financially free.
Take a look at the best Hot Money episodes below. Your finances will thank you!
Is Trading For Everyone?
The number of casual traders has significantly increased in recent years. Some of your friends likely trade alongside their full-time jobs.
But is trading for everyone? Should you do it just because it's accessible?
This episode of Hot Money explores whether everyone is well-suited to trading.
While it is a promising career and provides many benefits, such as time, freedom, and money, there are also downsides that everyone should be aware of.
Love Relationships And Trading
Many people trade so that they can better their own lives and the lives of their families.
But, if you are going to earn a significant amount of money through trading, you will need to put in a considerable amount of time and effort – which will mean less time with your loved ones.
So, how do you find balance?
This episode of Hot Money explores how you can safeguard your relationships and ensure that trading doesn't become a hindering factor.
This episode is a must if you want the best of both worlds!
Cosmos Kairos Trading Journey
The world of trading can look highly intimidating from the outside. If you're starting, it can feel as though you're a million steps behind everyone else. But, as a beginner, that's where you're supposed to be!
This episode of Hot Money features Cosmos Kairos, an experienced trader who started from the bottom. He discusses his trading journey, from how he got started to where he is now in the industry. It is sure to motivate and inspire you!
Noise Reduction – The Art Of Decluttering
To be a successful trader, you must work in the 'now.' Noise and distractions work to derail traders and bolster their momentum. But distractions and noise come hand-in-hand with the job.
So, what can you do as a trader to stay focused?
This episode of Hot Money explores how you can best manage distractions. The trick isn't to stop the noise altogether but to learn how to reduce its influence.
Trading As A Business
It is normal to struggle in your trading journey. But, you may be working because you aren't considering your trading as your business.
Doing so can help you better handle the volatility of the market and the highs and lows associated with trading.
This episode of Hot Money features Coach Cosmos, an expert in accounting. He shares tips and tricks for traders to better understand their income and expenses.
He also shares how traders can manage their business to ensure longevity.
Glories And Pitfalls Of Mentoring Programs
A good mentor can be a godsend when you enter the trading industry.
They can help to guide you through the ups and downs of trading and give you valuable support and advice through a tumultuous time. But, there can be some downsides to mentoring.
In this episode of Hot Money, the hosts discuss the glories and pitfalls of mentoring programs with their mentors: Zeefreaks, Alpha, and Cosmos.
This episode provides an honest insight into the world of mentoring.
Understanding Your Mental Wallet
Your mental or psychological wallet refers to how you think about and treat money.
You likely have difficulty receiving and keeping money if you have a small mental wallet. But how does this affect your trading?
In this episode of Hot Money, the hosts delve into how understanding your mental wallet can help to improve your trading performance.
They also provide advice on how you can improve your mental wallet.
Finding Your Niche
If you're on the fence about starting a career in trading, this episode will give you the advice and tools you need to dip your toe into the industry. Before you start making money, you need to find your niche.
Finding your niche as a trader can be a trial and error process, but it is a necessary process. This episode of Hot Money provides tips and tricks to help you find your niche and how to use your niche to your advantage.
The Roadmap To Trading Journey
Although everyone says starting your trading journey is the hardest part, that isn't always the case. It is normal to feel lost on your trading journey.
Sometimes it's hard to know what phase you're in and what your next step should be.
If you feel like this, this Hot Money episode will help you find your way.
Cosmos shares his road map and his own experience so that you can feel less alone and more guided as you progress in your career.
The Mind Of A Champion
You can follow the proper rules and make all the perfect decisions in your career, but unless you have a good mindset, it's unlikely that you will feel as though you are progressing at a good rate.
In this episode of Hot Money, Mark Salabao, the winner of multiple trading competitions, discusses the integral role that his champion mindset played when he overcame challenges and barriers to his success.
Conviction vs. Confidence
A person can have conviction without confidence, but it would not be possible to have confidence without conviction. Confidence can lead to more outstanding performance than just having a strong conviction alone because it also includes believing in oneself and one's abilities.
This is especially important in trading because having too much confidence can often lead to high-risk trades.
This episode will help you identify ways to level up your confidence and conviction without losing control.
Being A Disciplined, Rule Based Trader
Being disciplined in trading is one of the most essential qualities for any trader. It helps traders to keep their emotions in check and make better decisions.
But how can we become more disciplined? This episode seeks to find out.
This podcast will demystify everything you need to know to make responsible trading decisions and maximize profitability.
The Art of Winning and Losing
A trader can be said to win if they can earn more than the sum of their losses. But ups and downs are a normal part of the trading process, and here is how to deal with them!
Jasper and Angela, who have experience trading with Rookies House Leaders, join the show to discuss their winning and losing streaks and how to handle them properly. They offer some valuable insights that will brighten your perspective.
Trading and Life
Trading is a demanding profession. It requires a lot of time, energy, and focus. Balancing trading with life can sometimes be difficult, but it is possible. But how can we maintain a healthy balance between trading and other aspects of our lives?
The Hot Money podcast is dedicated to finding out! In this #askZFT episode, you will learn how to balance different areas of your life and set your priorities straight.
Being A Full-time Trader
There are many different ways to make money in the stock market. However, trading is one of the most popular ways to make money, and it is also the most difficult.
Want to make trading your career? This is a great episode to start.
In this podcast episode, ZFT mentors Cosmos, Zeefreaks, and Yuri will provide you with resources and advice to become a full-time trader. They tackle both the upsides as well as downsides of trading full-time.