Creating a podcast is easy and inexpensive; thus, many people who may otherwise have trouble making their voices heard in mainstream media can utilize this to gain an audience.
Podcasts have helped many marginalized groups tell their stories in inspiring and candid ways.
Perhaps no show has leveraged the benefits of the medium more than Girls Gotta Eat.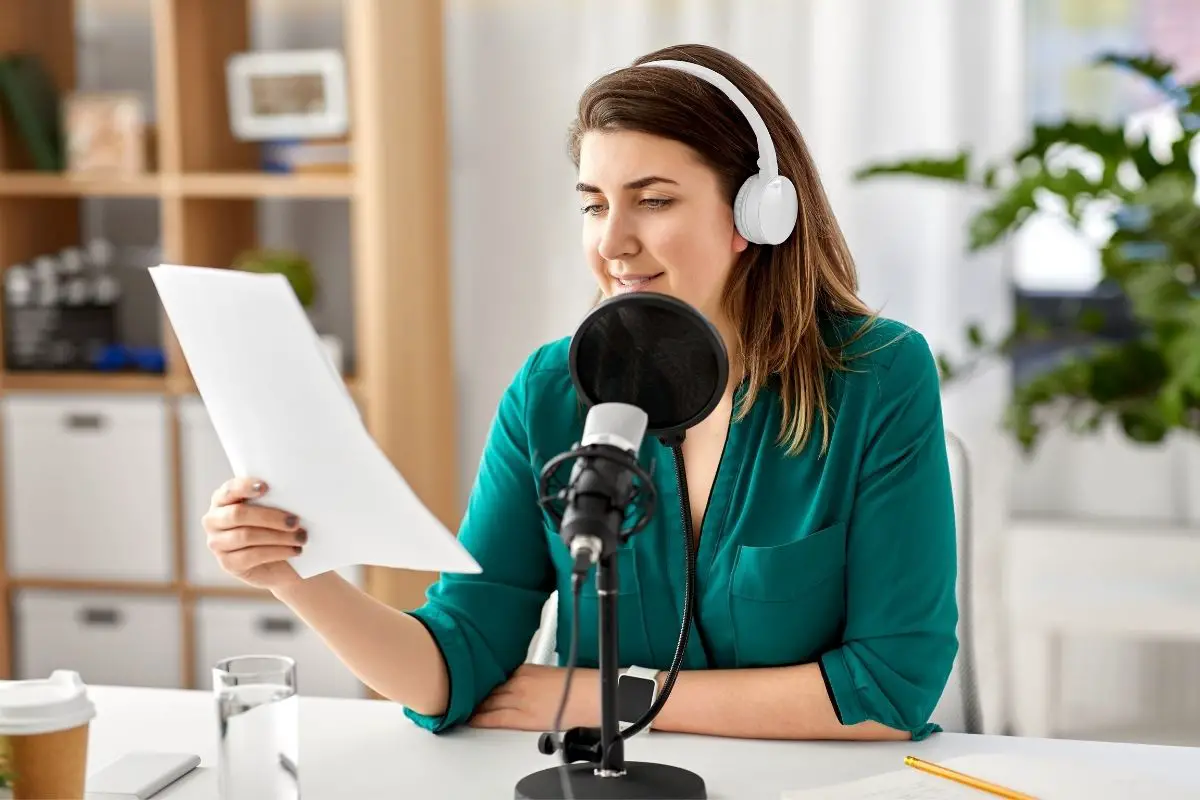 This show, hosted by Rayna Greenberg and Ashley Hesseltine, explores feminine issues and the worlds of dating and relationships.
The hosts have incredible energy that helps to make the show very funny but also very focused when it needs to be.
You're probably reading this now because you want to get started with the show but aren't sure where to start, so I've done the tricky part and cataloged some of the best episodes the series has produced!
Read on below to begin!
Desire Featuring Andrew Huberman, Ph.D.
Attachment Theory is relatively new and has been making significant waves across the internet.
Finding themselves intrigued by the concept, Rayna and Ashley decide to consult Dr. Andrew Huberman, who has plenty of experience in the field.
What results is a deep look into how the early years of development in life, especially during childhood, can directly impact future relationships into adulthood.
Rayna and Ashley take what they learn from Andrew in this episode and apply it to their lives to better understand their past relationships. They then create helpful advice for their listeners based on what they have learned about attachment theory.
This episode is delightful, fascinating, and inspiring, so it is worth the listen.
Listen on girlsgottaeatpodcast.com.
Beware Of The Softboy
The 'Softboy' is a recent concept that has made the rounds across the online-dating realm.
This new type of man has some unique quirks and several potential dangers.
But what is a softboy? What does the term even mean, and what potential dangers could they present?
This episode is dedicated to exploring what goes into making a softboy and why women are already finding themselves tired of their recent antics.
As part of their investigation, Rayna and Ashley also recount some of their experiences with softboys and what they learned.
Listen on girlsgottaeatpodcast.com.
Are You Dating A Narcissist? Featuring Dr. Ramani Durvasula
Dating a narcissist can be pretty draining, and the worst thing is that it can be challenging to tell that you are dating one until it is far too late!
It can be challenging to spot a narcissist, primarily if you fall in love with one! So how can you possibly tell if someone is a narcissist?
This episode sees Rayna and Ashley trying to find the answers to this question themselves.
To help them explore the question, they invite one of their best guests: Dr. Ramani Durvasula.
Dr. Durvasula has studied the human mind for years, focusing on narcissism.
In this episode, Dr. Durvasula examines what makes narcissists and what causes them to be so prevalent.
She also delves into why narcissists are so attractive to some people and why many women find themselves dating them!
Listen on girlsgottaeatpodcast.com.
What Do Our Dreams Mean? Featuring Psychotherapist Kara Catrelle
Have you ever had one of those crazy dreams that boggled your mind for the rest of the day? The kind of dream that lingers in your mind for weeks after?
What do those dreams mean? While some dreams can be filled with pleasant imagery, many are strange and seemingly abstract images.
Rayna and Ashley start this episode by discussing their strange dreams and those that have lingered in their minds longer than others.
Some of the dreams sound very funny as they recount them, so there is plenty of comedy throughout the episode.
To help them to decode these dreams, the two invite onto the show Kara Catrelle, a psychotherapist who specializes in dreams.
She has some fascinating insights to share and potential meanings for the girls' dreams! She also helps listeners to try to decode their dreams!
Listen on girlsgottaeatpodcast.com.
Are All Guys A Little Bi? Featuring Jay Jurden
This episode is one of the more light-hearted ones throughout the entire catalog, thanks to the inclusion of comedian Jay Jurden.
The episode is dedicated to exploring sexuality and whether or not most guys have a bit of bisexuality within them.
The girls and Jay discuss their experiences with bisexual men and why women often choose not to date them.
Listen on girlsgottaeatpodcast.com.
Moving Cities And Making Friends
Moving to a new city can be daunting, and making an entirely new set of friends is equally as daunting!
You may not have expected it, but Rayna and Ashley have some of their own experiences with the anxiety of moving to a new city and making new friends.
This episode will help you learn a little more about Rayna and Ashley and even help you deal with any potential anxieties about moving somewhere new.
Listen on girlsgottaeatpodcast.com.
When Exes Come Back
Breakups are tough, as it can take some time to move on.
Sometimes, many of us don't manage to move on, which is the case for many of Rayna and Ashley's exes.
The two discuss what happens when an ex tries to make their way back into your life and how you can best respond.
They also read listener stories about their experiences with exes trying to resurface, which leads to some equally hilarious and creepy stories across the board.
Listen on girlsgottaeatpodcast.com.