Podcasting has taken off massively in the last few years. And the best thing about podcasts is that they can be about anything whatsoever!
Whether you want a podcast about a particular TV show, a particular franchise, or a niche hobby, there's always a podcast for you.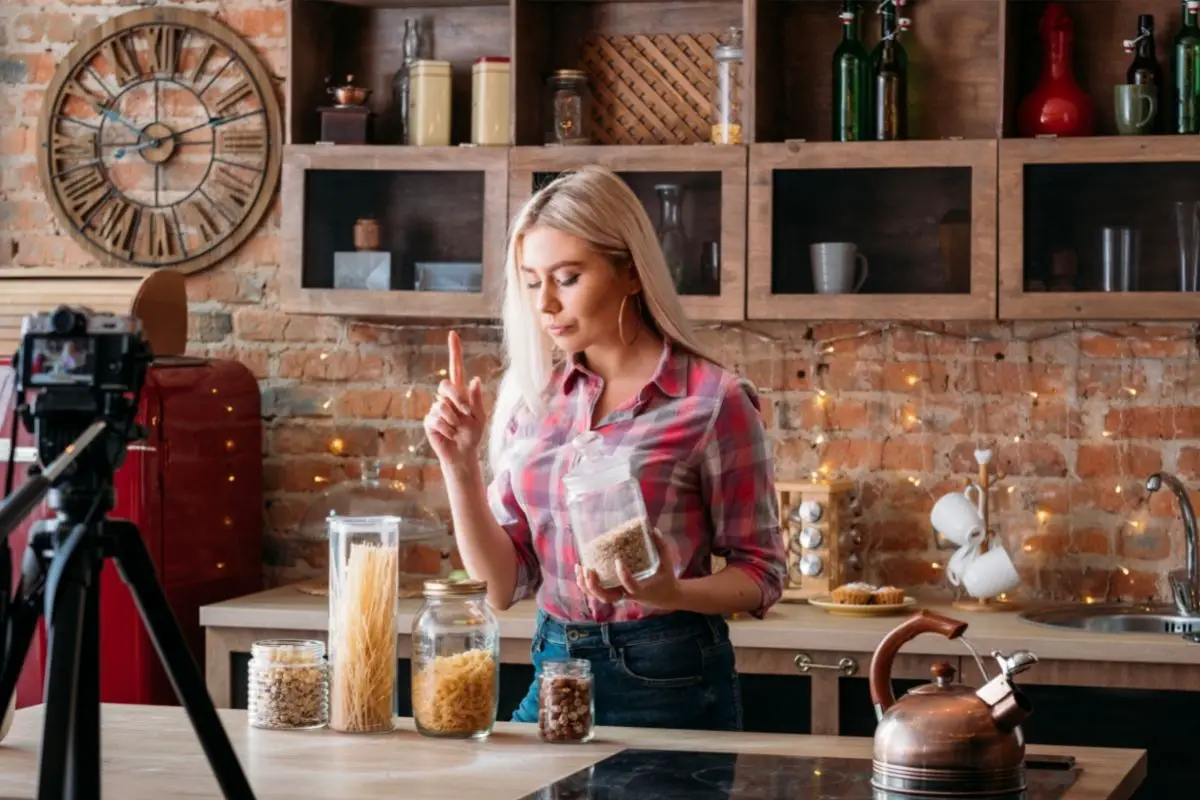 One of the most popular realms of podcasting is food podcasting. There are several incredible food-based podcasts out there that you can try out, but the tricky part is finding out exactly where to start.
You're probably here because you want to learn about some of the best food podcasts on the internet. If so, then you have come to the best place.
Join me as I take you through some of the best food podcasts that are worthy of your time and that can help you become a culinary master! Read on below!
Black Girls Eating
If you want to understand food, the people who make it, and some fantastic dishes that await you worldwide, you need to get varied perspectives on the culinary world.
Luckily Black Girls Eating is here to make that a reality.
This show is hosted by two beautiful women who have an evident and vibrant passion for food, and they make that known on every episode of their fantastic podcast.
Candace, known for her work on her website FoodLoveTog, and Tannoria, who also runs Tannoria's Table, join together as hosts to celebrate food, black culture, and black history.
The two hosts have wonderful energy, and their friendship shines through clearly in every second of every episode, each filled with personality and plenty of love.
They continue to release new episodes regularly, each of which discusses a different topic related to the world of food.
This is a great podcast if you want to learn more about food, black culture, and history. It's not just about recipes either – these ladies talk about everything from black history to politics and everything in between.
The topics covered are wide-ranging, and the hosts manage to make the most of every discussion topic. It's a treat, and you owe it to yourself to try it out!
Listen on tanorriastable.com.
Food People
The culinary world is full of big questions. What's the best way to grill chicken? What is an air fryer? Which vegetable tastes best?
This flow of big questions that color the culinary world is the bread and butter of the Food People podcast hosted by Adam Shapiro.
Every episode of this show is dedicated to discussing some of the culinary world's big topics and big questions.
For example, one episode discusses why people are obsessed with Trader Joe's.
In trying to find out the answer to this, the episode discusses what it is like to shop at Trader Joe's to try and inspect what could make the brand so addictive to so many.
Shapiro also invites guests that have worked extensively with Trader Joe's to give further crucial insight into the culinary juggernaut.
Adam Shapiro, the show host, is a decorated actor who has earned massive acclaim for his character acting, and now he has lent his talents to the world of podcast hosting!
This is a great series if you want plenty of recipes and constant fresh inspiration for your cooking, as well as if you want to know a little more about the world of cooking and gain a little bit of insight into the hot topics that are shaking it up.
If you're looking for a show full of humor and personality but is also packed to the brim with informative insight into the culinary world, you should look no further!
Listen on bonappetit.com.
Green Eggs And Dan
Comedy podcasts are easily some of the most popular shows in the medium.
Comedy podcasts consistently rank among the most listened to in the world, so imagine if there was an awesome podcast that combined food podcasting with comedy podcasting.
With Green Eggs And Dan, that is exactly what you get!
This show, hosted by comedian Dan Ahdoot, is dedicated to discussing food and its role in our lives while also making sure to inject the proceedings with ounces of humor and character at every single turn.
Assisting Dan in his comedy crusade through the world of food is an incredible range of guests who discuss their favorite dishes and experiences with some of the best food.
If you've grown somewhat tired of food podcasts that are cut and dry and focused only on the facts, then this is an excellent show.
The comedy in the show is pitch-perfect and will have you laughing out loud. It will also get your stomach rumbling and get you craving some of the best foods from across the world.
Though the show is tongue-in-cheek with its humor, it still has an evident passion for food and the culinary world, making it an easy recommendation for me to make, and it quickly stands out in the crowded world of food podcasts.
Make sure to check it out for yourself!
Listen on thepodglomerate.com.
Table Manners With Jessie And Lennie Ware
Who better to host a culinary podcast than British pop star Jessie Ware?
You'd probably be surprised at just how much she knows about the world of food and just how much insight she can bring to the table.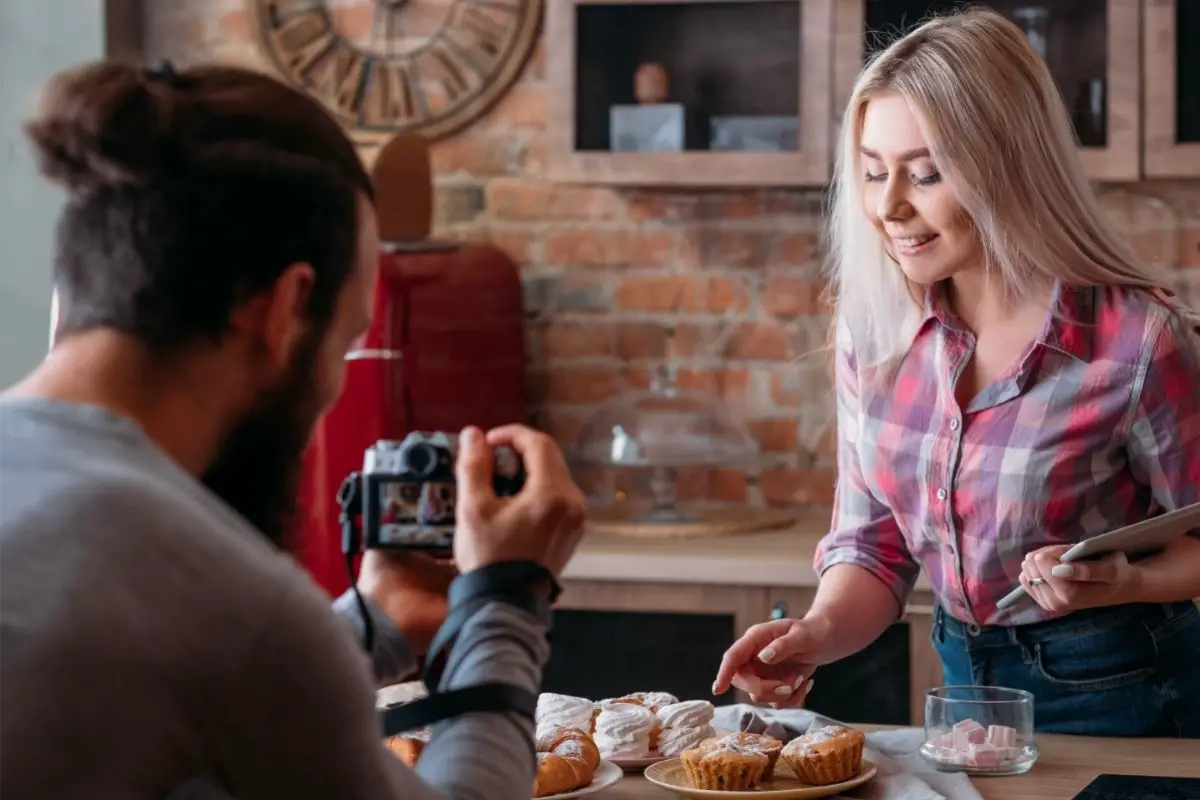 Jessie and her mother Lennie make for absolutely perfect hosts, and they have incredible energy that helps make every single episode a joy to listen to.
To make the show even better, Jessie also invites a new guest onto her show for every single episode, and this gives the show a great blend of a food podcast and a great interview podcast.
Jesse's questions for her guests, who have ranged from megastars like Dolly Parton to Ed Sheeran, are focused on food, as she asks her guests what their favorite dishes are, what they would want their last meal to be, and what they ate growing up.
It is surprising how much you can learn about your favorite celebrities by hearing about their favorite foods of the past and the present!
And it wouldn't be an amazing food podcast without Jessie and her guests chowing down on some delicious food, would it?
As part of the show, Jessie also feeds her guests a wonderful meal and gives them some fantastic recipes that even you can try out yourself.
I have had a great time listening to this show, and I have learned a lot about some of my favorite stars through it, so make sure to check it out for yourself; you definitely won't regret it.
Listen on Acast.
Gastropod
With how much science is involved in cooking or in creating some of the world's most popular foods, it's no surprise that a podcast like Gastropod would come about.
This show blends both a food podcast and a science podcast into one fabulous package that makes for excellent listening and is something you need to check out for yourself.
Each episode discusses a specific food and analyzes it through a scientific and historical lens to help to give you a much greater appreciation of some of the most popular foods the world over.
One of my favorite episodes is the one that explores chewing gum. You might be surprised to learn that chewing gum has a long history and is not just a recent invention.
Human beings have been harvesting rubber and other similar resources for many years just to chew on.
This episode explores that history and touches on the future of chewing gum, as its popularity wavers slightly over the years.
This food podcast will get you salivating, but it's also going to stimulate your mind and help you to further appreciate the history of some of the food you eat.
It is an incredible show that you have to try out.
Listen on gastropod.com.

Recipe Club
You know that this podcast series is of the highest quality, thanks to it being a Spotify exclusive!
This show is dedicated to exploring the most popular recipes on the internet for some of the most popular dishes today.
Each episode is dedicated to a specific ingredient or a specific dish, as the incredible hosts scour the internet to find the best recipes for each one.
One remarkable episode explores the often-overlooked ingredient of Spam to find out how you can make the most of it and apply it to some unique and tasty dishes.
In exploring some of these recipes, the hosts, David Chang, and other members of the Recipe Club discuss their opinions on each recipe to give better insight into each one.
This gives the show friendly energy and makes it very fun to listen to, as they all have great energy and a clear passion for the food they are discussing.
Thanks to the arguments that sometimes erupt while searching through the various recipes, the show is incredibly humorous.
You owe it to yourself to check out this show, it is an incredible treat, and you will find something to love in every episode.
Listen on theringer.com.