Becoming financially independent is a dream of many people across the world.
The idea of earning enough money to retire early to enjoy life is a lovely idea that many of us are drawn to.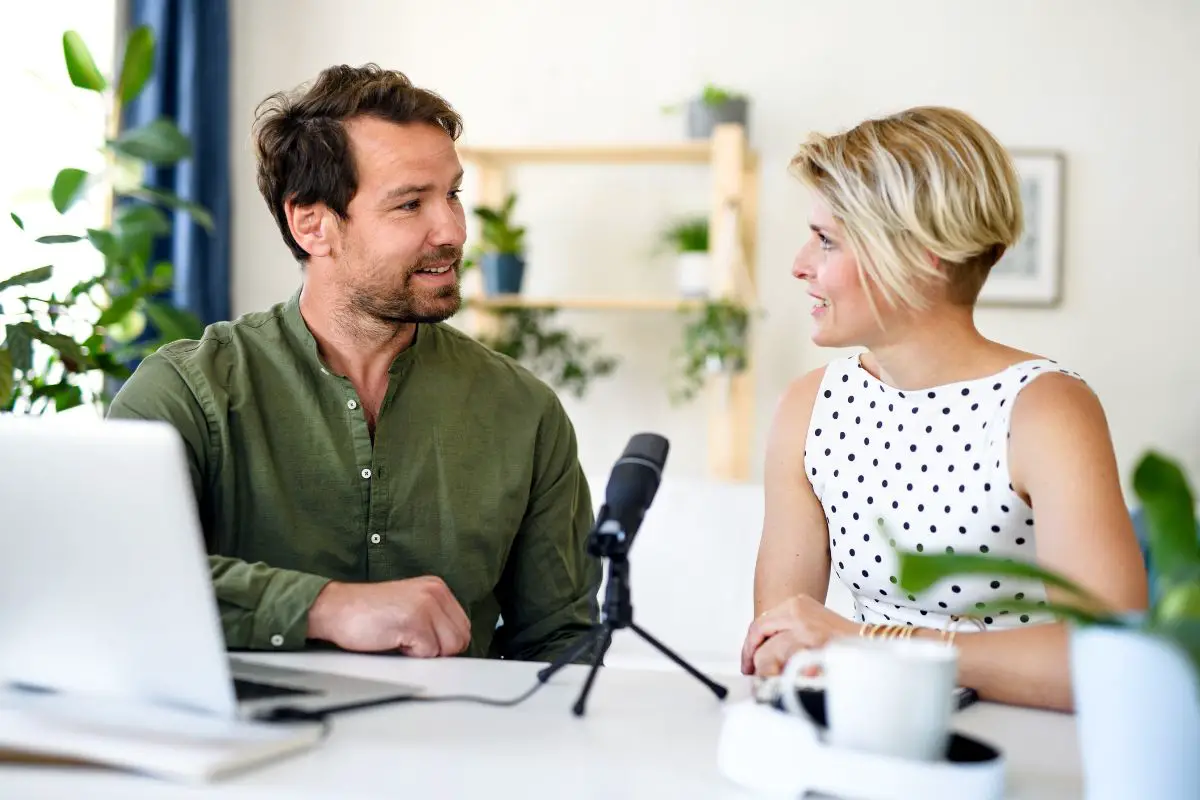 The trouble is, becoming truly financially independent is something of a challenge. Without the right advice, tools, and people by your side, it can be practically impossible.
Luckily, one of the best resources to turn to for advice from those with experience with financial independence is podcasts!
There are loads of awesome financial independence podcasts across the web, but I think only some truly stand out as the best.
What are they? Where can you listen to them? Prepare to have all of your questions answered as you read on down below!
Mad Fientist – Financial Independence Podcast
Those who have succeeded in the world of financial independence are commonly referred to in the business as 'Fientists,' and this show hosted by the Mad Fientist himself is dedicated to delving deep into the minds of some of the most successful fientists around.
Through this podcast, you can understand how financial independence is a real possibility, and the experts' tips and tricks are invaluable and inspiring.
You don't want to miss out on this show if financial independence is a dream of your own.
The BiggerPockets Money Podcast
The immensely successful BiggerPockets network has decided to try its hand at creating its podcast, and it has proven to be highly successful!
The Money Podcast is one of the best financial podcasts on the web.
Each episode of the series, hosted by Scott Trench and Mindy Jensen, sees the two hosts discussing a different financial topic in depth.
This also includes inviting some amazing guests onto the show to discuss their successes with finance, including some incredible financial independence stories that will fill you with inspiration and determination to see your goals to fruition!
The show is also packed with advice to help you to improve your financial standing and get closer to the early retirement you dream of!
The Ramsey Show
David Ramsey is one of the most well-respected personalities within the world of financing and entrepreneurship.
His podcast, The Ramsey Show, has become internationally recognized as one of the top resources to turn to for advice on financial independence. Thus it firmly belongs on this list.
Each episode of the show sees Ramsey and his series of co-hosts delving into listener stories of financial emancipation, which makes the show very inspiring listening.
The show also talks about some of the lower points of aiming for financial independence, which provides a slightly more sobering look at the challenges that await those that seek it.
However, the show always remains positive and inspiring, making it worth listening to.
Choose FI
The ChooseFi website was first set up by Jonathan Mendonsa and Brad Barrett as a resource for people to turn to in order to see if financial independence is proper for them.
Thanks to how well the website inspired its users and provided them with top-class information, the website has gone from strength to strength, which means that it has also been led to create its podcast!
The podcast has been running weekly for many years and has accrued nearly 400 episodes, all of which are available on its website.
Each episode sees hosts Brad and Jonathan discussing the latest issues in the world of financial independence, as well as talking to some of the biggest names in the financial independence space!
Money For The Rest Of Us
Becoming financially independent requires quite a fair amount of knowledge about money and how the financial world operates.
This presents one of the biggest challenges for those hoping to achieve financial independence.
Learning all the important terms to achieve financial independence can be challenging, so Money For The Rest Of Us is here to help.
The podcast focuses on how money works and how listeners can utilize this knowledge to increase their funds!
Host J. David Stein clearly knows his stuff, and he takes listeners through all of his ideas in a way that is easy to understand and enjoyable.
Listen on moneyfortherestofus.com
Journey To Launch
The most challenging part of any financial independence project is the beginning.
Plucking up the courage to aim for financial independence and finding out all you need to know before you embark can be very challenging and daunting.
Host of Journey To Launch, Jamila Souffrant, is here to help budding entrepreneurs achieve their financial goals before they even have a chance to give up!
The show covers a massive range of topics but always aims to help its listeners to find the best path toward financial independence.
Jamila makes for a perfect host because she makes sure to explain everything thoroughly but never comes across as patronizing or condescending. You are in safe hands.
The FI Show
One of the biggest challenges that the world of financial independence faces is the idea that financial freedom is only for a select few people.
Cody and Justin of The FI Show are ready to dispel this notion once and for all, as they believe that financial independence should be for everyone!
Their amazing podcast is a celebration of financial independence. Each episode focuses on a different success story from across the world, from real people who have found their unique paths to financial freedom.
This makes the show incredibly inspiring to listen to. Cody and Justin also fill each episode with their advice, so it is a beneficial podcast with tricks you can use!