This truly informative podcast is about setting the record straight on many often misunderstood media and historical events, hence its great and playful name, You're Wrong About.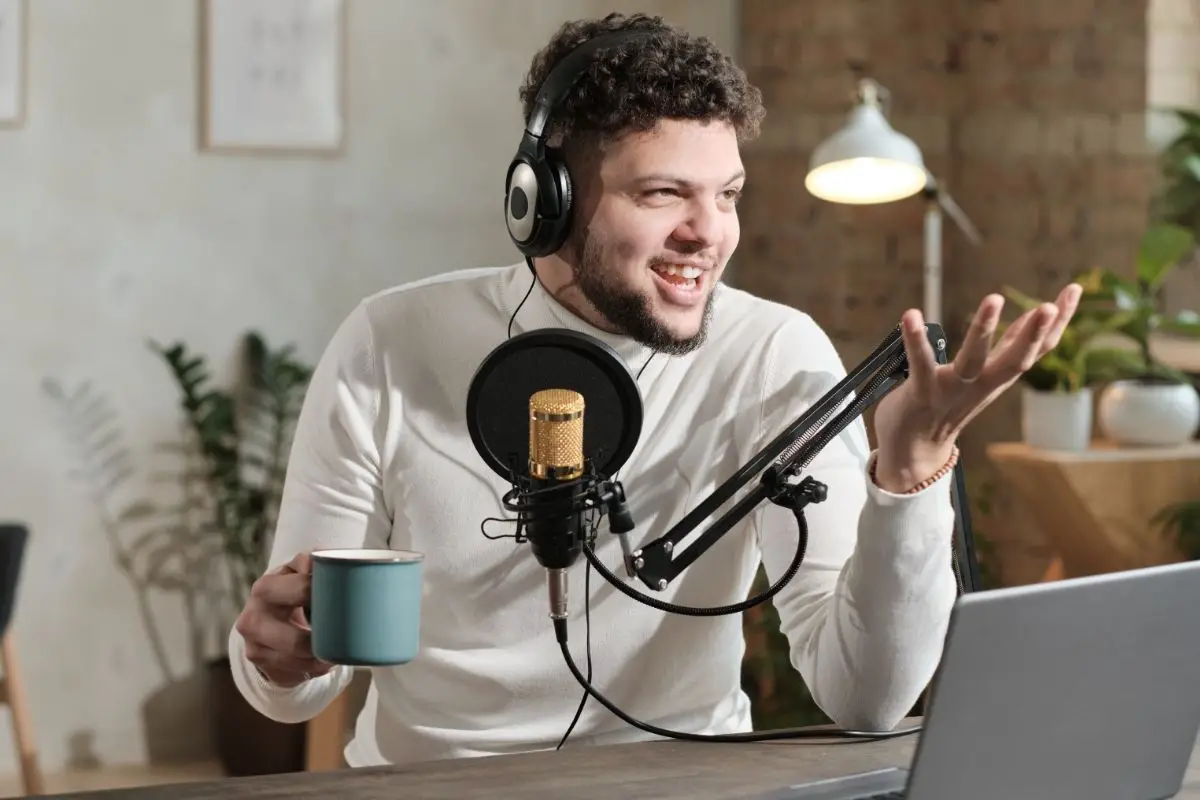 This show is simultaneously fascinating and humorous, thanks to the hosts, Sarah Marshall and Michael Hobbes. It's a great podcast to listen to to get your mind going.
But if you want to experience this show yourself, you will need to know where to start.
That's why I'm here to help, to show you the best episodes of the show that you can try out right now!
Please read on to find out which ones they are!
Jeffrey Dahmer
Jeffrey Dahmer is one of the most well-known serial killers in the United States. Yet, the image of him portrayed in the media or generally accepted in the public consciousness is often inaccurate.
This episode explores how the mishandling of Dahmer's case by the police led to him being free to kill more and more people.
The episode is fascinating and will give you an insight that you totally will not find anywhere else on the internet.
Check out this episode, especially if you want to learn more about Jeffrey Dahmer.
Listen on buzzsprout.com.
Anna Nicole Smith
The sad case of Anna Nicole Smith is fascinating and often ill-reported.
Very few people know the facts about her unfortunate death at 39. This episode seeks to make that a fact of the past.
Anna Nicole Smith rose to incredible prominence as a Playboy model, also thanks to her appearances in television and film.
However, she was often a laughing stock within the media, which had an incredibly harmful impact on her mental state and led to her death via drug overdose in 2007.
This episode is quite harrowing and will remind you of the power of the media and how quickly public opinion can be swayed against them.
It's a powerful episode and still very much relevant to our current cultural moment. Make sure to check it out!
Listen on buzzsprout.com.
Enron
This episode explores the infamous stock market crash that many attempted to cover up at the turn of the century.
But don't worry, even if you don't know an awful lot about the world of finance and stock markets, this episode is still fantastic!
Host Mike Hobbes also admits that finance is a significant gap in his knowledge, so he gives his all to ensure that everything explored in the episode is easy to understand and that you will not find yourself getting lost!
This is easily one of the most engaging episodes of the whole series, despite being focused on a topic that many would find quite dry and dull.
It will help you to better understand the financial world and how those in power play it to their advantage until, inevitably, the consequences have to be paid by the ordinary person!
This episode will prove quite infuriating as you learn about the crafty ways of those in finance. Still, the episode is delivered in a way that is never too heavy or uncomfortable to listen to, which is excellent!
You should check out this episode because it explains the finance world in an accessible way to anyone who wants to learn more about it without ever being pandering or condescending.
Listen on buzzsprout.com.
Anastasia
Many people who grew up in the 90s to early 2000s will have been raised on the animated film Anastasia, which depicted the story of the Russian princess Anastasia.
However, suffice it to say that that film had more than a few historical inaccuracies!
This episode is focused on telling the real-life story of Princess Anastasia. It's an incredible story that will make you wish you had known it earlier.
The way the story is told throughout this episode displays Michael and Sarah's mastery of storytelling and draws out all of the tension and pathos of the incredible story.
You owe it to yourself to check out this episode. It's one of the best that the show offers, and it is worth your time!
Listen on buzzsprout.com.
The McDonald's Hot Coffee Case
This was a highly publicized case that saw a 79-year-old woman attempting to sue the massive company McDonald's after she suffered third-degree burns after spilling her McDonald's coffee on her lap.
This case swept the nation when it was first publicized, leading to quite a lot of misinformation very quickly spreading across the world, and as the truth became more and more blurred.
This episode explores the crazy case of the McDonald's hot coffee, what happened, and the aftermath of the court case that preceded it.
The episode is full of surprises and will leave you with plenty of food for thought!
This episode is a must-listen for any true fans of the podcast and is absolutely a great episode to listen to if you are new to the series.
It is a fascinating look at a case heavily covered in the media. It will teach you a lot about the legal system and how it works while also giving you some insight into the lives of those involved in the case and how the media attention warped public opinion of them.
Listen on buzzsprout.com.
Tom Cruise On Oprah's Couch With Willa Paskin
The footage of Tom Cruise acting slightly erratic during his appearance on the Oprah Winfrey Show in 1998 quickly became the talk of the town and has since earned itself a very legendary meme status across the internet.
But what actually happened during that interview? And what caused Cruise to act so strange?
This episode seeks to find out, to discover the truth behind the iconic but slightly disturbing moment in television history.
Listen on buzzsprout.com.
Courtney Love
This episode explores the case of Courtney Love, who courted controversy due to her rocky relationship with the late grunge legend Kurt Cobain.
Many conspiracy theories have been made linking her to Kurt's unfortunate suicide, and this episode seeks to see if there is any credence to the rumors surrounding his death.
It's a fascinating episode, a must-listen for anyone interested in the topic, and a definite highlight of the entire series.
Listen on buzzsprout.com.