Ed Mylett is one of the world's top business leaders, keynote speakers, and performance experts.
In his podcast, Mylett showcases a range of experts who sit at the top of their fields in the hopes that their wisdom and nuanced insights can help his audience get to where they want to be in life.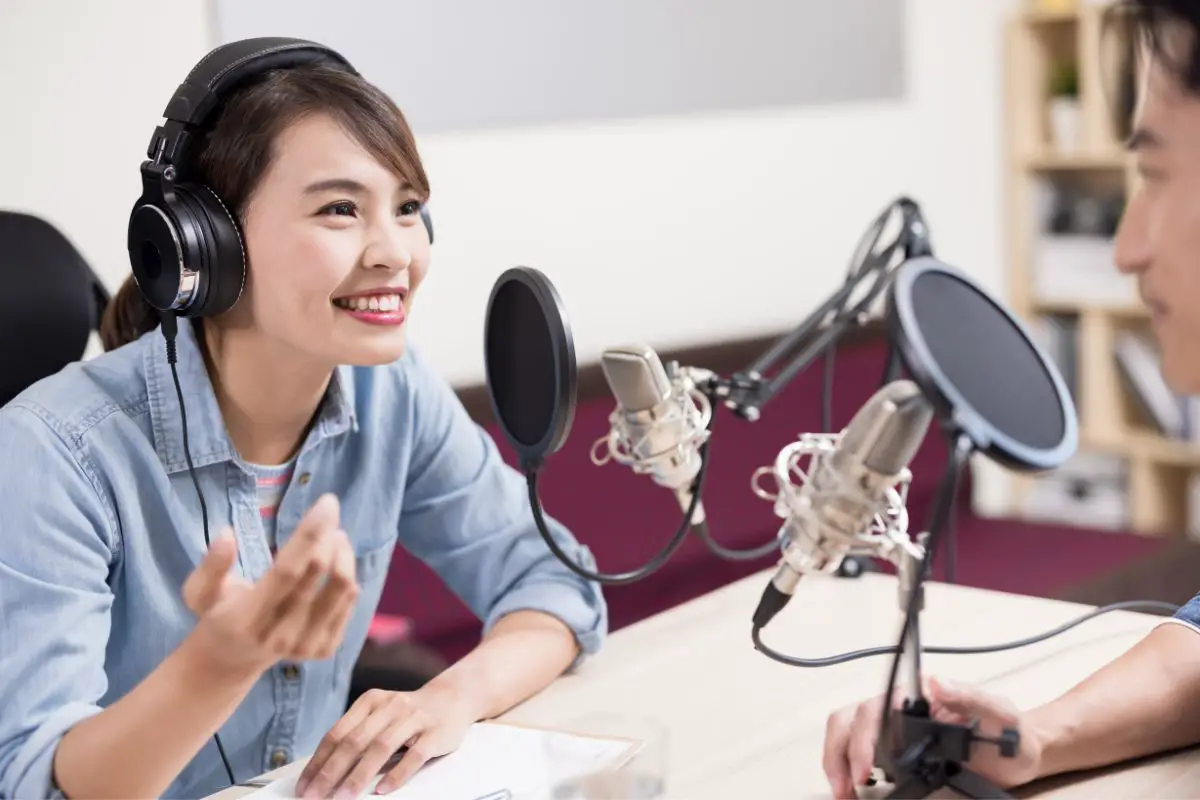 From gut health to finding your purpose in life and everything in between, Mylett covers it all. To get started, look at the best Ed Mylett Show episodes below. Trust me; you won't regret it!
Gabby Bernstein – From Trauma To Freedom And Inner Peace
Trauma and pain can take on many different forms. They are a part of many people's daily experiences. This episode will make you feel supported and less alone if you struggle with trauma and pain.
Gabby Bernstein takes a deep dive into the nature of trauma and explores how to take more control of your life and heal from the things that continue to hurt you.
Gabby is no stranger to trauma, so this episode comes from a place of authenticity and honesty.
Dr. Amy Shah – Gut Health For Mental Health
If you follow the new trends in health and wellness, you'll have noticed that gut health is the new big thing. However, this trend seems to be more than just a fad.
Gut health is much more critical to your mental health than you probably realized!
In this episode, Dr. Amy Shah discusses the connection between mental wellness and gut health.
Using cutting-edge science, she has helped hundreds of people feel more balanced, healthy, energized, and in control – so be sure to take notes!
Lisa Bilyeu – No BS Guide To Self-Confidence
It seems as though everyone online is talking about how having self-confidence can change your life. But, no one seems to explain how you grow self-confidence. Self-confidence seems to be more sought after than gold.
That's where Lisa Bilyeu comes in. Bilyeu is a self-confidence expert with many practical and valuable strategies to help you build radical, raw, and down-to-earth self-confidence.
Dr. Amishi Jha – The Neuroscience Behind Mindfulness
Mindfulness has taken the health world by storm over the last few years. But what is mindfulness? And, does it even work?
If you've felt skeptical about the mindfulness movement, this episode is perfect for you.
In this episode, Dr. Amishi Jha discusses the neuroscience behind mindfulness and the importance of mental toughness and self-awareness.
This episode is sure to convince you to begin practicing mindfulness!
Dean Graziosi – Succeed With Happiness & Confidence
If you've been struggling to overcome mental roadblocks on your journey to a happier and more prosperous lifestyle, Dean Graziosi can help you out.
In this episode, Ed and Dean have an open and honest discussion about personal development.
The pair explores why many people struggle with mental barriers, how to find a purpose in life, and the consequences of blaming others for their behavior.
This episode is sure to help you grow and own your limitations.
Sarah Klein – Cancel The Culture Of Abuse
You may not know Sarah Klein's name, but you've heard her story.
She was a professional gymnast who was also a survivor of sexual abuse. She was the first of multiple gymnasts to be abused by team doctor Larry Nassar.
I will warn you that this episode can be tricky to listen to. But, if you can, I think it is one that most people need to hear.
Sarah is now an attorney who has dedicated her career to helping hundreds of other survivors of Nassar's abuse. Her story is incredible.
Sadhguru – Understand The True Nature Of Life
Sadhguru is one of the world's leading yogis and enlightened spiritualists.
In this episode, Sadhguru discusses the fundamental concept of karma and its role in defining personal beings.
A significant insight offered by Sadhguru revolves around how everyone should contemplate their limited time on this earth and how doing so can add bliss and happiness to one's existence.
Marc Randolph – Founder of NETFLIX: Embrace Your Struggles
If you're interested in growing your business, who better to learn from than the founder of Netflix, Marc Randolph?
With over 200 million global subscribers, if anyone knows what they're talking about, it's Randolph.
This interview feels more like a masterclass than an interview – so you might want to keep a pen and paper handy!
In this episode, Randolph shares tips on turning rejection into a profitable comeback and the secret to creating a repeatable and scalable business model.
Martin Luther King III – A More Just Nation
In recent years, it has become clear that everyone needs to do their bit to combat racism.
If you find this an overwhelming task and are unsure where to start, this episode will give you the inspiration and tools you need.
Martin Luther King III is a human rights advocate and the oldest son of civil rights pioneer Dr. Martin Luther King Jr.
In this interview, Martin discusses how people can work to eradicate poverty and racism and create a non-violent culture.
Jay Shetty – How To Find Your Purpose In Life
Your well-being can suffer when you don't feel as though you can't find your purpose in life.
In this episode, former monk Jay Shetty discusses how to navigate a world of uncertainty and shares how his teachings as a monk guided him to be able to create peace within.
Shetty argues that, more often than not, you already have the answers and the purpose you are looking for, but you need to look inside yourself.
This episode will help you to gain a sense of clarity and excitement for your life.
Unlocking Your Success Code
Ed Mylett Show is a podcast for visionaries, and this episode illustrates this very well.
In this audio, Ed discusses how important it is to find our unique purpose in everything and how to build good habits that will improve our well-being.
Ed believes proper thinking is one crucial habit everyone should obtain to live a happier life.
This inspiring episode will encourage you to start living your full potential.
Trust the Process – with the Skinny Confidential
This episode features Lauryn Evarts Bosstick and Michael Bosstick, The Skinny Confidential couple.
They talk about how they managed to create one of the most impactful online communities based on helping others while maintaining a healthy relationship.
They also share their top 3 blogging tips and explain how you can take advantage of new trends in the online social space.
You don't need to be an influencer or podcast host in order to build your own community. Find out how you can start by tapping into the power of collaboration and educating others about what's important to them!
Fully Live with Happiness and Sorrow
What would the world look like if we didn't have any sadness or suffering?
Susan Cain is an expert on understanding and managing emotions, and she'll teach you why it's essential to embrace negative and positive feelings in life. She'll also help figure out how your attitude toward pain defines who you are.
Ed and Susan will explore whether being melancholic means anything different than just feeling down often–and maybe even provide some insights on where this wired personality trait comes from!
This episode is a must-listen, especially if you're an introvert who tends to feel things deeply.
Finding Your Focus
We all know focus is critical when working towards our goals. In this episode, you will find out what it takes to improve your focus and learn about some strategies that can help bring your life goals closer than ever!
Ed brings in Frank Caliendo, a master comedian, and communicator, to provide some great tips on how to get laser-focused on your goals. He also dives into why social media can grow and hurt your business and how you can benefit from it.
The two have a fascinating conversation that instantly puts a smile on your face, so check it out!
How Your Thoughts Create Or Destroy Your Self-Confidence
Self-confidence is the belief that you can do something and is often considered an internal state. It can be a powerful force in your life. But what about the thoughts we have? Do they affect our self-confidence?
In this episode, Ed explores ways you can gain control over your thoughts and build up your sense of self-worth.
You will learn about some of the most common ways that thoughts can impact your self-esteem and a few techniques for managing them.
This episode will help you beat self-doubt and feel better in your skin.
Expert Secrets to Becoming A MAXOUT Leader
Leadership is a skill that can be learned and improved in order to better oneself.
There are many resources available on improving your leadership skills, and this podcast is one of the best!
John Maxwell has dominated the leadership industry for years, and he provides you with the expert principles you need to succeed. He'll guide you through the top business leadership strategies and ways you can increase your influence.
The episode contains practical advice you can use to unlock your full potential and become a maxout leader!