Earning financial independence can seem like a distant dream, but the host of the Earn & Invest podcast Jordan Grumet believes that anyone can achieve such a goal with the right tools and the right mental attitude.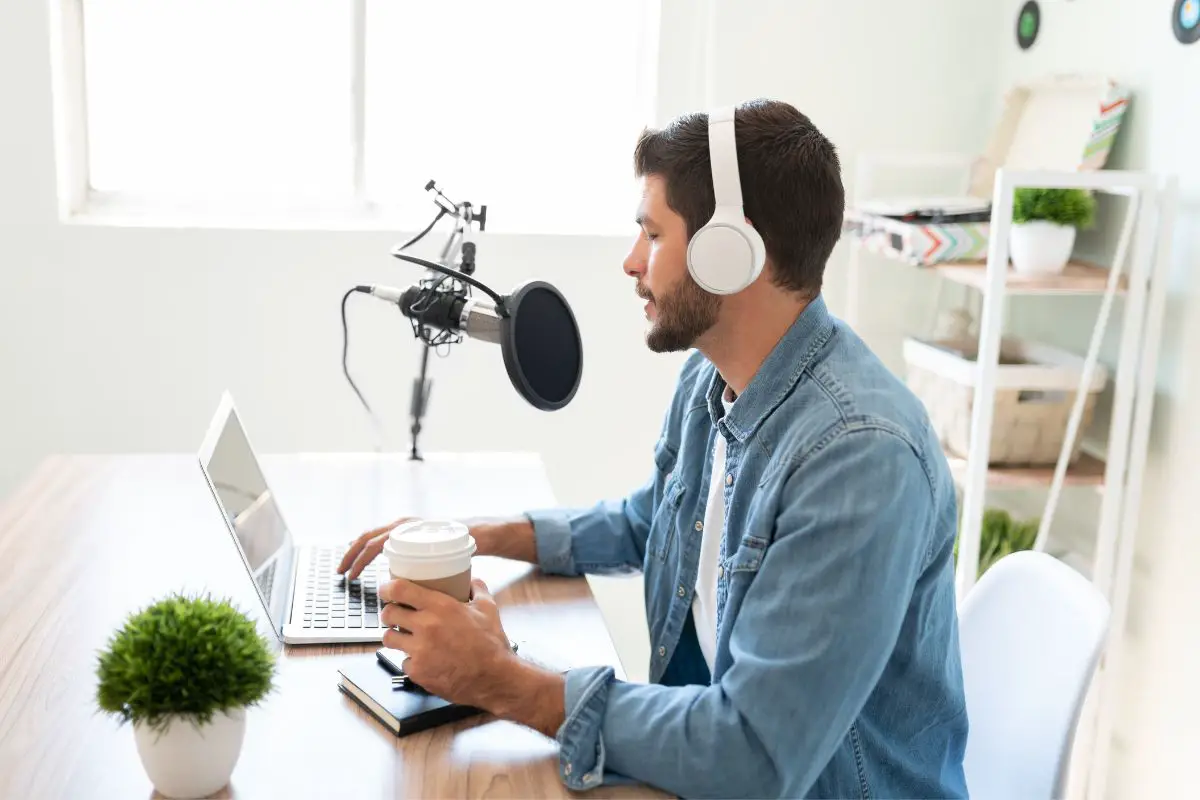 Because of his strong belief in the power of financial independence, Jordan set up the awesome Earn And Invest podcast to help make his ideas more accessible to everyday people.
The show, which releases new episodes bi-weekly, is a great resource for anyone interested in personal finance and achieving financial independence.
Of all of the many episodes that have already been produced, there are some episodes that truly shine as the best of the best.
But what are these episodes? What makes them so essential? And where can you listen to them? Read on below, and prepare to have all of your questions answered!
How To Raise Money Savvy Kids
Teaching your children to be smart with their own money from a young age can be very beneficial, as it can teach them many important skills that can be applied elsewhere in life.
However, teaching your children to be savvy with their own money is sometimes easier said than done.
In this episode, host Jordan Grumet takes the time to discuss whether it is worthwhile to teach children to be financially savvy and whether it is worth teaching them the tips and tricks of financial independence.
Jordan also takes a look at some of the ways you can teach children to be smarter with their money. Some of the tips might surprise you!
How Creativity Becomes Profitable
Michelle created the blog 'Savvy History' as a way to express herself creatively but soon found that it became incredibly profitable.
How did she manage to make her passion project into such a solid source of income?
In this episode, Jordan dives deep into the story of 'Savvy History' to find out what it can tell us about profiting off of creativity, and how it can be done.
This makes this episode truly special within the world of financial independence podcasts, as it is focused on the value of creative endeavors and not just the endeavors that yield the highest return on investment.
Why Where You Bank Matters
Though you may not expect it, where you place your money can actually have a very large impact on your financial independence goals, and how quickly you meet them.
But does it really matter where you place your money? Are some banks better than others?
Guests Gigi Hyland and Mike Schenk join the show in this episode to talk passionately about the value of credit unions, and how they greatly differ from standard banking establishments.
Gigi Hyland and Mike Schenk are trusted authorities within the world of credit unions, so you are definitely in good hands with this episode.
Why It's Never Too Late To Pursue Financial Independence
One of the biggest hurdles many people face when considering pursuing financial independence is the idea that they may be too late to get started.
But is it actually possible to be too late for pursuing such a goal? Jordan definitely thinks not, and he's not alone in that thinking.
In this episode, Jordan is joined by two very special guests, John from the ESI Money blog, and the lead writer behind 'Women Who Money', Vicky.
They have an impassioned conversation about why it is definitely never too late to aim for financial independence, and why aiming for it can be very freeing and rejuvenating.
This episode is a great display of the positive attitude that the Earn And Invest podcast has become renowned for.
Do We Misjudge Risk?
One of the biggest factors that plays a role in any financial independence journey is risk. In order to reap any benefits from financial independence, risks need to be taken, but sometimes the risks prove to be a little bit too daunting.
This is why many people that could serve to benefit from financial independence give up before they take the first step.
But is it possible that we overestimate the risks we take when making financial plans? This episode is dedicated to finding out!
Jordan provides some excellent tips for listeners to help them to better judge the risks they take and make better decisions in the future.
Don't Worry, Be Wealthy. Optimism Can Make You Rich
You may be surprised at just how much of an impact a positive attitude can have when pursuing financial indpendence, but it is very much real!
This episode sees Jordan delving into how a positive attitude can help a person to achieve their goals, with help from Life Outside The Maze author, Chris.
The two discuss how having a positive mindset can not only help with physical and mental health but also for attracting wealth, both financially and spiritually.
This is one of the best episodes of the series because it takes a very simple concept and draws out all of the juicy details from it.
Learning to change your mindset is also easy, and can be done right now!
Money, Mental Health, And Hope
This episode is jam-packed with guests, which allows Jordan to really show off how great he is as a host.
Alongside his guests, which include names such as Jennifer Mah, Wendy Mays, and Melanie Lockert, Jordan investigates how mental health can play a crucial role in pursuing financial independence, and why it is so important to look after mental health every day.
It can be easy to neglect mental health while working towards financial goals, so this episode makes for a perfect reminder.
Don't Let Money Kill Your Marriage
This episode serves as a perfect reminder of how important it is to consider those close to you when aiming for financial independence.
You want to ensure that partners or family members are on the same page as you so that your financial plans do not end up being derailed.
Jordan and his guests also discuss how listeners can manage conflicts with others to keep financial plans safe and secure.
You Can Avoid Burnout
Dealing with burnout syndrome? You're not alone.
According to a  report from March 2022, more than 52% of employees of all ages and types are feeling burned out.
In this episode, Jordan's guests tackle this difficult topic. Featuring The Happy Philosopher, I Dream of FIRE, Melissa Blevins, and Bill Yount, this episode makes for some quality content.
This is a must-listen for anyone who wants to better understand the risks of burnout and how to avoid it.
Are We Overreacting?
Here's the thing: we are in the midst of a global pandemic, and it's natural to feel scared and uncertain about what the future holds. The coronavirus has been shaking our lives for the past three years and its implications are yet to be seen.
This time, guest host JL Collins takes over the show and sits down with Doc G to talk about his views on the pandemic.
With too much information everywhere, it's so easy to get overwhelmed. But this episode can help clear things out!
Is COVID too much ado about nothing? Doc G uses his medical expertise to debunk some common myths.
Freedom! When to Say Goodbye to the 9 to 5
Leaving a 9 to 5 job can be a scary proposition.
You may feel like you're giving up security for something uncertain. But if you're feeling unfulfilled or like you're not growing in your job, it may be time to leave.
The guests of this episode, Andy and Nicole Hill and Jen Smith, have a lot of great advice to share about making the jump from a 9 to 5 to freelance work or owning your own business.
They talk about the pros and cons of each path, as well as the risks involved in making such a big change.
This episode is a great resource for anyone considering making the jump themselves.
Know Yourself, Know Your Money
On our way to financial independence, having a healthy attitude towards money is incredibly important.
If you have the wrong mindset, no matter what techniques you use, you're going to have a hard time achieving your financial goals.
In this episode, Rachel Cruze discusses the role of mindset in personal finance and how it is more important than tactics. She also shares what it was like to grow up in the Ramsey household and how her parents taught her about money.
This episode is full of valuable information, so be sure to watch it!
What's Your Excuse?
What's keeping you from becoming a millionaire? Can anyone build wealth?
Well, technically, yes. There are many millionaires out there who earned a fortune through hard work and smart financial decisions.
Chris Hogan is the Author of Everyday Millionaires and the right person to elaborate on this topic. He'll dive into what it takes to make millions and how to stop making excuses.
This is a great episode for anyone looking to overcome roadblocks to wealth and learn how to invest their money smartly.