The Congratulations With Chris D'Elia Podcast is a truly great comedic podcast series hosted by the ever-charming Chris D'Elia.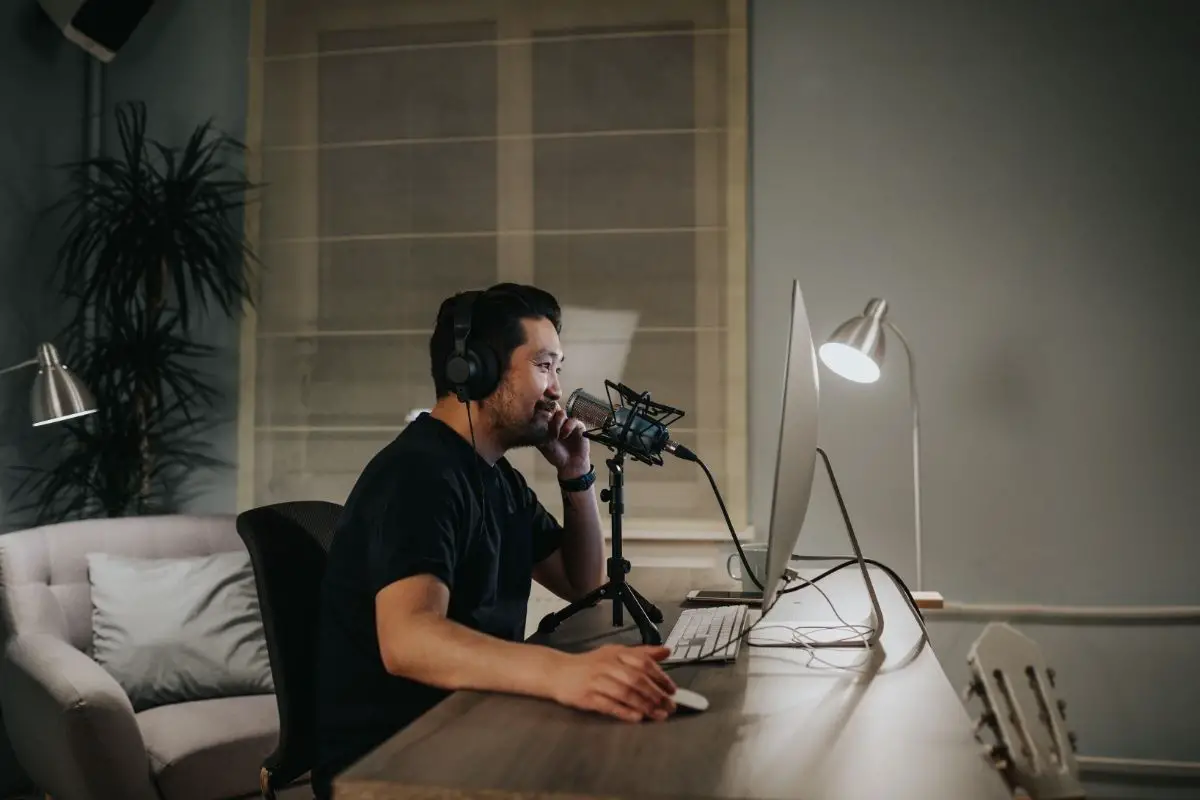 Chris is a comedian and actor known for his many appearances in film and television, such as his role as Danny in the series Undateable.
Because of his immense talents as a comedian, you can bet that Chris also makes a great podcast host, and this is incredibly evident thanks to his awesome show Congratulations.
But which episodes of this long-running series stand at the very top? Let's take a look together as I go through them with you!
Episode 195 – Be More Memorable
This episode features one of Chris' best ever rants, as he takes to the show to complain about influencers and the content that they produce online.
He takes particular umbrage with the popular platform of TikTok, which Chris argues houses some truly terrible dancing, and some very vapid content.
Chris also talks about what happens when influencers take to the ring as "Professional boxers", such as in the case of Jake and Logan Paul, and how he feels that the sport of boxing is becoming less of a contest of skill, and more of a contest of popularity and showmanship.
This episode features Chris at his most ranting, and thus it is also easily one of the most interesting and entertaining episodes that the show has produced yet.
Listen on congratulationspod.com.
Episode 175 – Difficult Times
With how much of a disaster the year 2020 turned out to be, it's no surprise that Chris has some very choice words for some of the events of that year, and he spills them all in this very special episode.
Though Chris is sympathetic to the plight of many people that have suffered throughout 2020, he never misses an opportunity to fill an episode with raucous and often edgy humor, and this episode is no exception to that.
Some of Chris' best material in years is contained within this episode. You'll have tears pouring from laughing so hard at this episode.
Listen on congratulationspod.com.
Episode 173 – The Apple Is Red
There's a massive number of topics covered in this episode of the show, as Chris starts ranting about things such as Tekashi 6ix9ine's latest controversies regarding the Billboard charts, and especially how Snoop Dogg ended up responding to those same allegations.
True to Snoop's style, he has some very funny stuff to say about it, and Chris is able to take that humor even further.
Chris also takes the time to take a long look at some of the strange titles of porn films, and how anyone could possibly come up with such titles.
Some of the titles he discusses are totally out there and influence him to go on to create some silly titles of his own. This episode shows off his comedic chops perfectly.
Listen on congratulationspod.com.
Episode 159 – Sensational
When it comes to the Oscars, Chris definitely has some things he'd like to say, and this episode shines a spotlight on those thoughts.
Chris talks about the recent best picture win by Bong Joon Ho, and how he really enjoyed the film Parasite, believing it to be well-worthy of the prize.
Chris also talks about some of his favorite Oscars moments, such as the time that John Travolta tried and failed to say the name of Idina Menzel.
And don't worry, Chris always finds the time to shift the conversation onto some slightly edgier topics, such as Only Fans.
His commentary on the popular and often NSFW website is totally hilarious and cutting. Chris also talks about the practice of 'White Knighting', and why it is so prominent online.
Listen on congratulationspod.com.
Episode 145 – Wet Knees
Due to the monumental success of the Marvel Cinematic Universe, and the equal success of some of DC Comics' latest films, Chris takes the opportunity to make his feelings on superhero films heard, which leads to one of the best rants so far, and some genuinely interesting insight into the world of franchise filmmaking.
Chris also talks about some of his favorite superheroes, including real-life superheroes such as firefighters.
Chris also tells his male listeners why they should make sure not to talk to women for more than 40 minutes at a time, and the reasoning for it is definitely very interesting.
This episode is well worth listening to, as it gives you way more insight into how Chris sees the world and other people in it.
Listen on congratulationspod.com.
Episode 136 – Blast!
Bad memes are an absolute curse on modern internet culture, and perhaps no one understands this better than Chris, who goes off on a massive tirade about some of the worst memes he has ever seen, and why they have managed to elicit such a strong response in him.
Chris also takes the time to talk about the public toilets that can be found in Wales, of which he has some very interesting stories that will totally surprise and shock you.
His stories are so funny and equally gross, which makes them so fun to listen to.
And, Chris also takes the time to respond to some Twitter fan questions, which leads to some excellent responses, and some very surprising revelations.
This is easily one of the best episodes to listen to, especially if you are a fan!
Listen on congratulationspod.com.