Warhammer 40K is one of the world's biggest tabletop games and sci-fi franchises ever.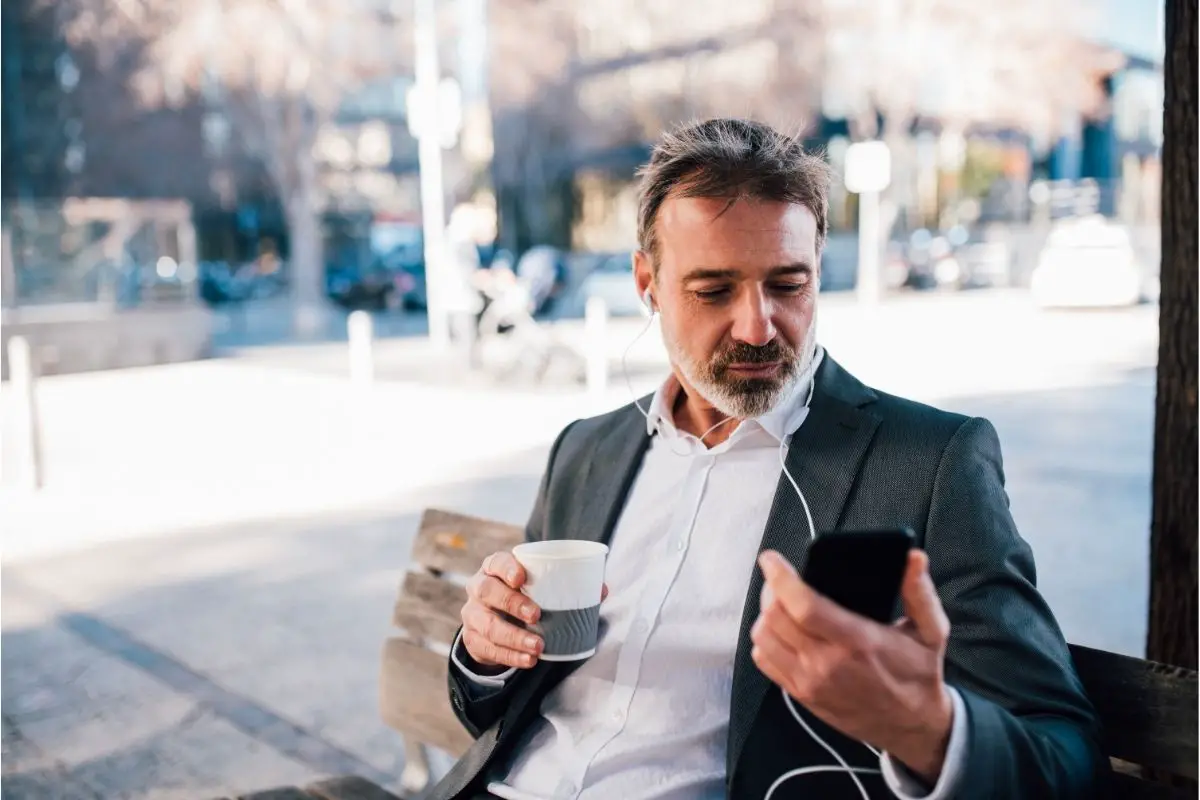 The game, set in the year 40,000, is a post-apocalyptic vision of a universe populated by vast armies of aliens, space marines, and supernatural monsters.
The game itself is trendy, but so are the video game spinoffs, comic books, novels, and even custom figurines.
Of course, with this immense success and such a dedicated fanbase, there are also a number of media channels dedicated to celebrating it!
Some of the biggest fan-organized celebrations of 40K take the form of podcasts.
But which 40k podcasts are the best, and which should you listen to? Join me as I take you through some of the best on the internet!
Lorehammer – A Warhammer 40K Podcast
Lorehammer is easily one of the most popular 40K podcasts globally. The series consistently draws countless listeners to every episode, and I believe it is easy to see why.
The podcast is dedicated to exploring the sometimes dense lore of the Warhammer 40K universe and explaining it in detail, which will help you to appreciate the intensely rich and fantastic world of the story.
Each episode focuses on a specific aspect of the fictional world. For example, episode 99 is dedicated to exploring 'The Emperor.'
He serves as the god-savior of humanity and is easily one of the most important characters of the series.
This podcast is perfect for long-time fans who want to remind themselves of specific details or re-immerse themselves in the 40K universe.
Or even those who are completely new to the series and don't know Black Legion from Imperial Knights.
The podcast is also delivered in a very easy-to-digest manner, making it very relaxing to listen to. Every explanation for every aspect of the 40K world is provided with an excellent eye for storytelling.
It is effortless to find yourself utterly rapt by an episode of this podcast. It is that good.
The Competitive Warhammer 40K Podcast
Of course, with the rise of video games and tabletop games as professional sports, it was only a matter of time before a truly great competitive 40K podcast made its way to the internet.
This podcast, hosted by Stephen Box, has everything you need to become a truly competitive and league-topping Warhammer 40K player that will shake the world.
Each episode analyzes a different meta that has been applied to the game to discover just how effective it is and how you can pull them off yourself.
Listening to this podcast is like visiting an awesome Warhammer 40K gym, where you can be confident that you'll be much stronger once you come out the other end.
This is also helped by how personable and friendly Stephen Box is and how well he can effortlessly take you through some of the best 40K strategies that you can start applying to your play right now.
This series should be required listening for all die-hard Warhammer 40K fans.
Forge The Narrative
This incredible podcast, hosted by two passionate fans, Paul Murphy and Adam Camilleri, is brimming with love for the Warhammer 40K franchise.
In this series, each episode concerns a different topic based on the 40K series, whether it be in-game events or lore analysis.
Or even new figure releases, you can bet that your gracious hosts will be right there to cover it in style.
Everything you could ever want or need to know about 40K is explored in this series and is full of up-to-date information that will help you better appreciate the Warhammer 40K series as a whole.
If you're looking to get into the Warhammer 40,000 series, this podcast is the start.
You can learn so many things here that you won't have known otherwise.
If you've been with the franchise a long time, there is always something new to learn in every episode.
And where better to celebrate your love than in the company of fellow fans, right?
Look Out, Sir! Warhammer 40K Podcast
Dan and Philip, the lovely hosts of this series, are just like you, big fans of 40K, and this comes through in every single second of every episode of their excellent podcast series dedicated to the franchise.
Not only do the two hosts talk about in-game events and lore, but they also discuss in-game meta and strategies that you can try out yourself every time you play.
The series is intended as a lighthearted exploration and celebration of the series, so it doesn't matter if you're a fan of many years.
Or someone who is just dipping their toes into it. Every single listener is made to feel welcome and to feel special.
The two hosts also have great chemistry and can keep the conversation going for many hours.
And can easily play off of one another to crack jokes or come up with witty phrases to throw about.
So what are you waiting for? Listen to the first episode of Look Out, Sir! Warhammer 40K Podcast, and join the fun.
The Long War TV
The stated mission of this fantastic podcast is "bringing the hobby back to wargaming," and I can tell you with certainty that they have succeeded perfectly.
Each episode of this show talks about a specific aspect of the Warhammer 40,000 universe, whether it is a new release, a new character, or a new event.
You can be sure that the hosts will know all the best information. They will deliver it to you right away and only ever from the best sources.
It's not often that you find a podcast with such an amazing range of topics, but The Long War does precisely that.
You'll hear everything from the latest news stories to deep discussions about certain aspects of the game.
However, easily the best thing about this podcast is how it is focused on the art of figure collecting and painting.
This helps you always be up to date on new figure releases and nifty techniques to improve your figure painting skills!
This is by far my favorite podcast in the entire world of Warhammer 40K, and I highly recommend that you check it out. You won't be disappointed.